Hello faery peeps! 🙂
Well, we are finally home again to Faery Events HQ after the most amazing time at 3 Wishes Faery Fest! The sun shone for the entire event and there were smiles a plenty as the magic of the solstice unfolded in the land of faerie on the ancient Celtic kingdom of Dumnonia at Mount Edgcumbe.
Opening circle – The Fairy Ring – photo by Cliff Carr
 The little ones had so much fun… photo by Mustang Sal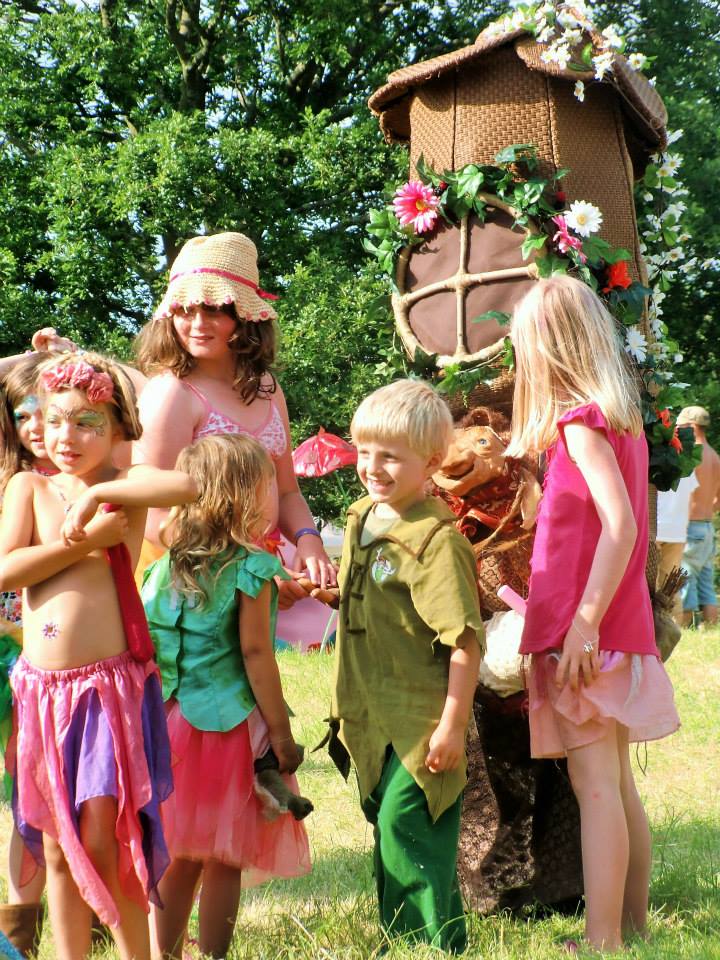 Armorel Hamilton (Mother of Faybles) at the Faybles Meet-Up!
Yes, that IS a Dragon! Photo by Julie Meacham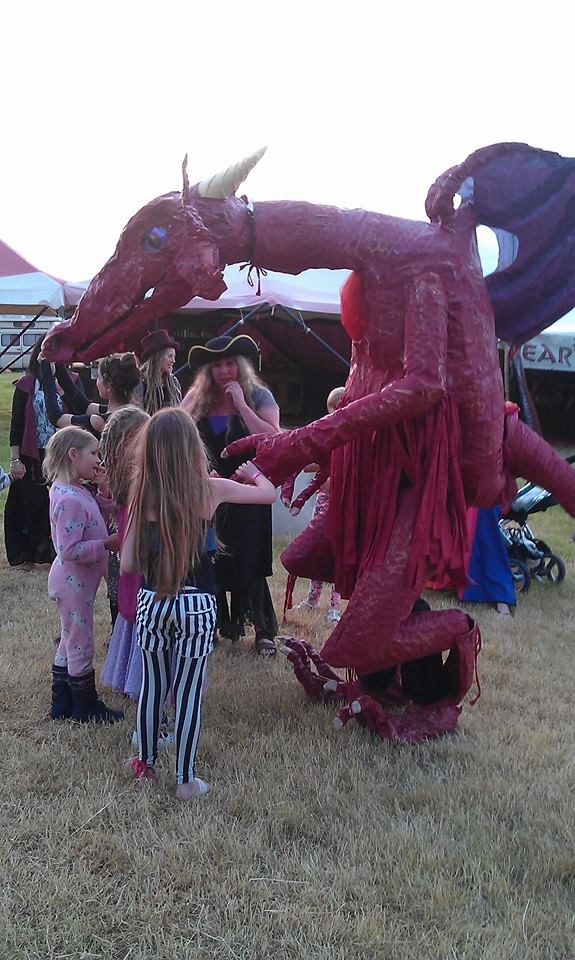 Yep, that's me with the good Professor Elemental!
As the sun set on the site… photo by the Tweet Bus
The fire faeries came out to play! Felicity Fyr Le Fay & Avalon – photo by Chris Down
The site looked magical by night, a true faery delight!… photo by the Tweet Bus
The procession to the Faery World Record Attempt (Summer solstice)  – photo by Twitter Bus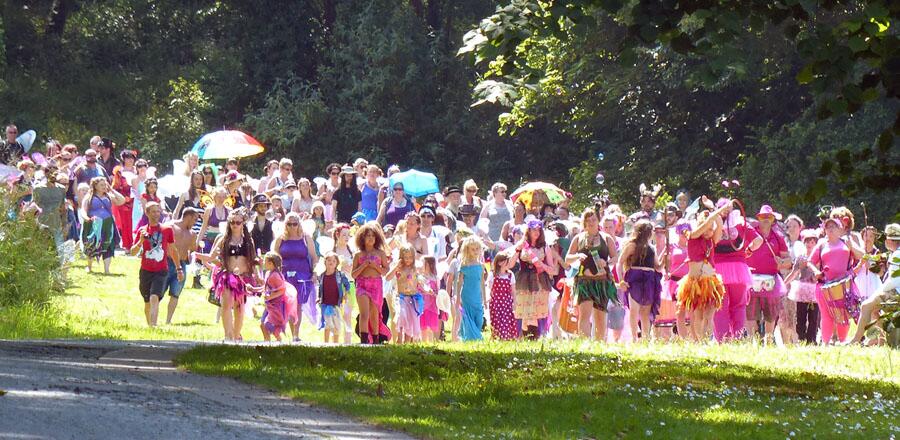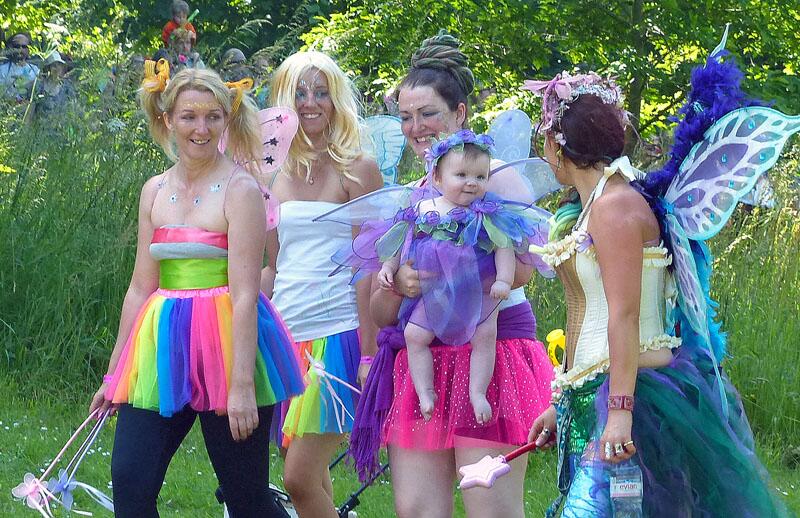 Hundreds of faeries came – adorned with wings wands and tutus – photo by Tweet Bus
We had more than seven hundred and fifty faeries, but missed the current world record by about 100 – so we'll be back in faery force to try again next year!
Mermaids & Sailors at the Gypsy Wagon!
At night the burlesque faery came out to play! Photo by Rachel Keeler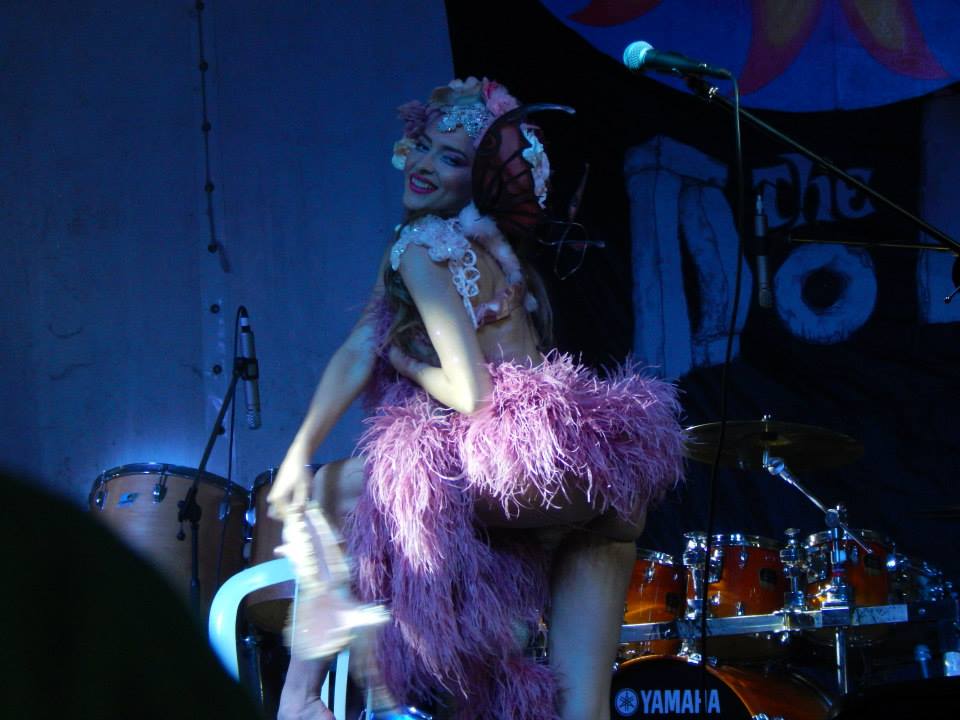 That's all for now folks, but you'll find plenty more on our Facebook page and on Twitter! Plus there will be an exclusive feature and review in the next issue of FAE magazine, out in August!
OUR NEXT EVENT IS: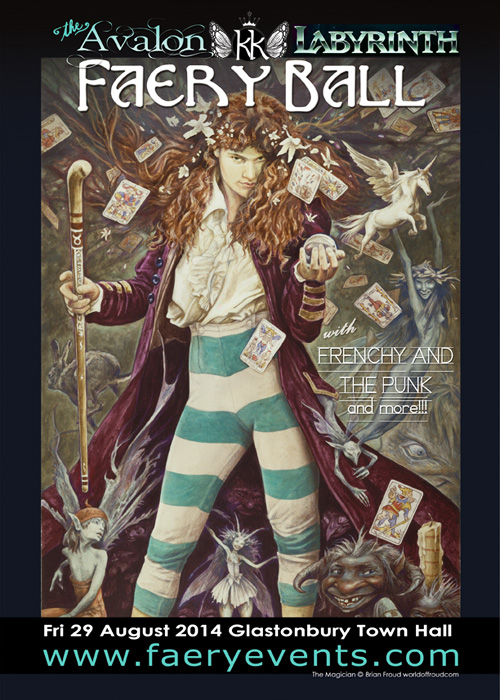 The Labyrinth Avalon Faery Ball on Friday 29th August at Glastonbury Town Hall