Hello peeps, Welcome to our new subscribers, and hi again to our regular readers 🙂
Time seems to be flying by since 3 wishes, and we wanted to share some photos from one of the most magical faerie weekends in the UK!  Mount Edgcumbe Country Park in Cornwall once again filled with faeries to celebrate midsummer. We were super impressed with the outfits for this years event, and how everyone surpassed themselves with the daily themes! Your creativity is truly a sight to behold, so thank you from the top, bottom and middle of our hearts for making this years gathering so special.
2016 will be our tenth anniversary! And we shall be celebrating in true faery style with even more magic and surprises for your faery delight! due to demand we are also releasing a limited amount of SUPER early bird tickets  for all you faery bargain hunters! CLICK HERE to purchase. when they're gone, they're gone!
It was so great to see new bands like the Peatbog Faeries! We'd been trying to book this band for nine years!!!! They had a great time and said they'd like to join us again! There are so many people to thank, so we'd just like to say a huge thank-you to EVERYONE who came and participated in this years event, the bands, performers, traders, crew, stewards, photographers,and YOU! Every single person who attended helped to make this year the best yet!
We love this photo of Brian and Wendy Froud with some faery fans on the FAE magazine stall, how adorable do they look!
The faery procession was amazing as always! It seemed to go on forever. The faerie drummers were there, and Los Samba leading the way with lots of noise and happy dances! We never broke the Fairy World Record, but we had so much fun trying! Next year we shall try again!!!! CLICK HERE to see the 3 Wishes Faery Procession!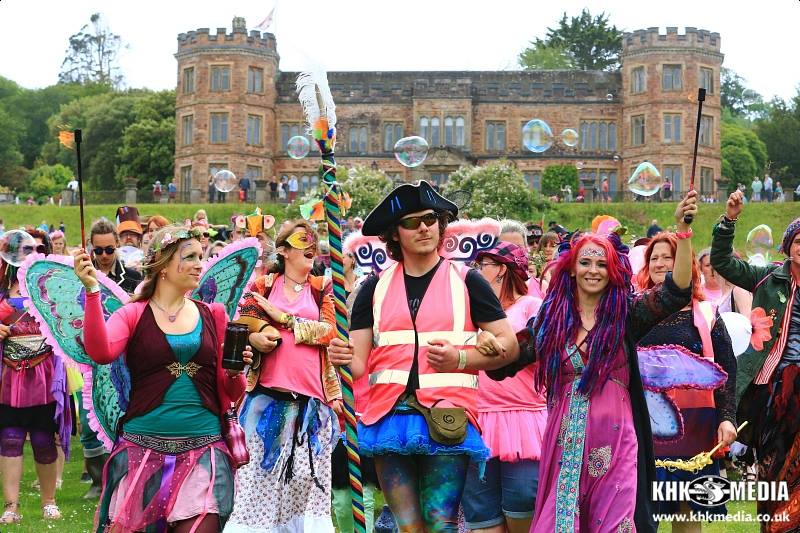 On the Sunday June 21st (Summer solstice) Our theme was Wonderland, and we loved the alice tea party vibe that continued during the whole day and night!
3 Wishes has been included in so many 'best of' listings, including the nations guardian and Sunday Mirror! It's so lovely to finally achieve this recognition for what we do! We love that our event is enjoyed by all ages, check out these little faerie drummers….
We even had a celebrity visit from Marc Warren (the Gentleman with the Thistle-Down hair) from the BBC's magical drama Jonathan Strange and Mr Norrell he entered his dog 'Moon' into the faery Dog show! You can read his EXCLUSIVE interview in FAE Magazine!
We welcomed some new mermaids to this years event including the English Mermaid and friends, and the Kernow Mermaid and friend (see below)
 The Wonderland Bar and second stage area was warmly received and is a welcome addition to the festival, creating a second arena for folk to enjoy!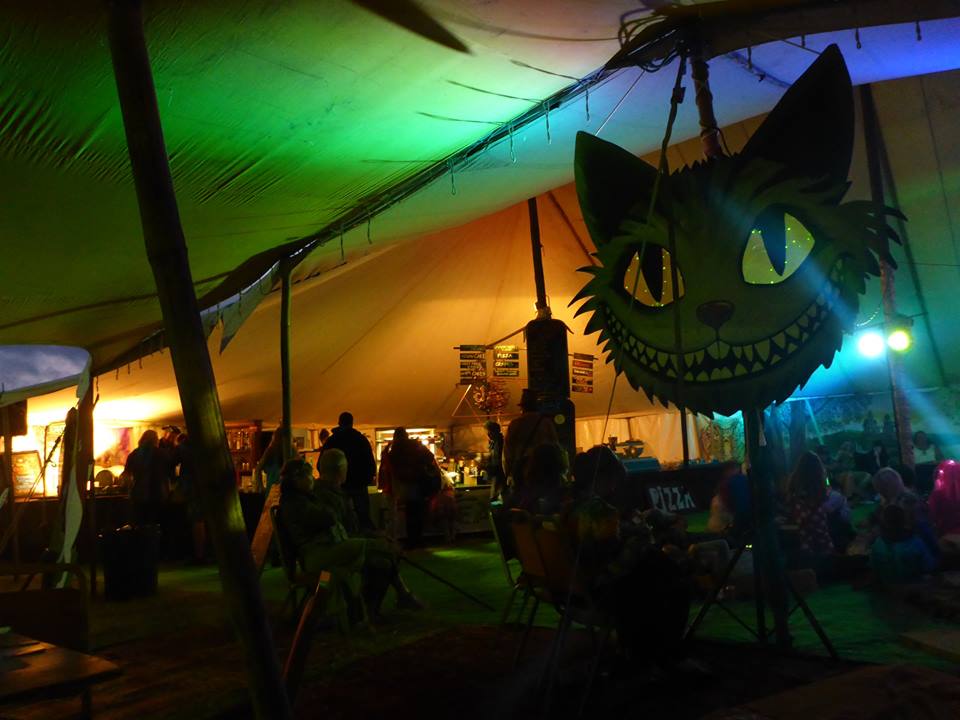 Pirate legend Jonty Depp even paid us a visit!!!
This will give you just a tiny taste of what it was like! There will be a special feature in the next edition of FAE magazine (OUT AUGUST!)
Our next faery gathering ail be the Labyrinth Faery Ball to be held in Glastonbury at the town hall on Friday 21st August – One night of faery delight! Masks a must! See our FACEBOOK EVENT PAGE and get your Faery Ball tickets HERE!
And don't forget your SUPER EARLY BIRD TICKETS for 3 WISHES HERE!!!
Love, hugs and faery dust!