Visit www.thefaeshop.com
Hello! Hope you are enjoying 2017 thus far? It's pretty busy here at FAE and Faery Events HQ as we prepare loads of fun stuff for you to do this year!!!
Tickets for the spring Faery Ball are selling fast – the theme is Dryads and forest Faeries, and we are really looking forward to seeing your inspired outfit ideas! Join our FACEBOOK PAGE FOR THIS EVENT
As you know we have special guest artists Brian and Wendy Froud in attendance, and the lovely Anne Sudworth, and Master armourer Terry English (I always feel he should be called SIR Terry English! – I hope the Queen sees this!)
We are also honoured to welcome William Todd Jones!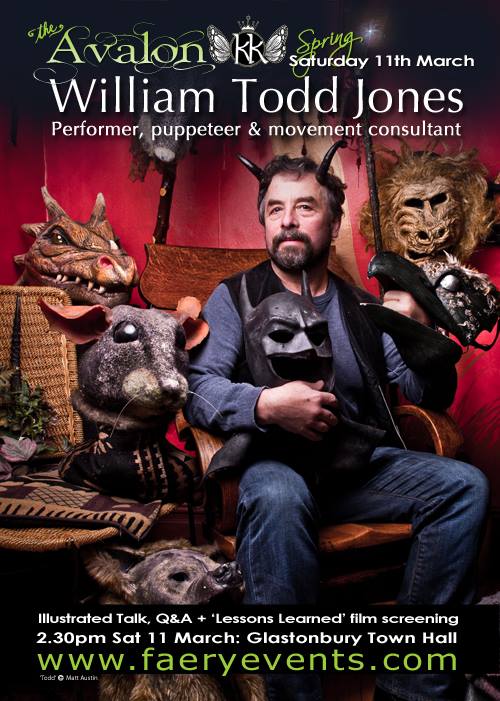 BOOK TICKETS TO SEE TODD HERE!
Exciting Faery News!!! Meet William "Todd" Jones – Performer, puppeteer & movement consultant in TV, Film and theatre at the Spring Faery Fayre on Saturday 11th March at Glastonbury Town Hall.
Todd will be giving a 90 min illustrated talk with Q&A, and a screening of Toby Froud's short film 'Lessons Learned'. William "Todd" Jones is a master of character creation, with a thirty-five year career as a performer, puppeteer & movement consultant at the high end of film, television & theatre.
Performance roles include: Goblins on 'Labyrinth', some Jessica Rabbit in 'Who Framed Roger Rabbit', Grawp in 'HARRY POTTER V', The Vogon Captain in 'HITCHHIKERS GUIDE', The Robot in 'LOST IN SPACE' and LOTS of Muppets! He's recently returned from the world tour of "Ice Age Live", as Master Puppeteer. Projects Todd has worked on have gone on to win Oscars, Emmys & Bafta's! #Labyrinth #Batman #NeverEndingStory#HarryPotter

You will find Todd with Wendy & Brian Froud on their stand in the main Hall. We suggest you Google to find out even more about this talented man! Todd's talk will take place in the Council Chamber upstairs at Glastonbury Town Hall, advance tickets can be booked as spaces are limited.
Here's a little video summary of Todds career highlights! You might be surprised to see some of the things he's been involved with….
SEE the trailer for LESSONS LEARNED
BOOK TICKETS TO SEE TODD HERE!
GET TICKETS FOR THE EVENING FAERY BALL
* * * * * * *
This event will take place in the Glastonbury ASSEMBLY ROOMS on Saturday 11th March which is just around the corner from where the Faery Fayre will be held. So you'll get TWO events for the price of none! Because both events are FREE ENTRY during the daytimes! We have a few trading places available for both events, visit here to APPLY FOR A STALL or send an email to info@faeryevents.com for details.
* * * * * * *
CELEBRATE BELTANE at ST NECTANS GLEN – TINTAGEL!
On Monday 1st May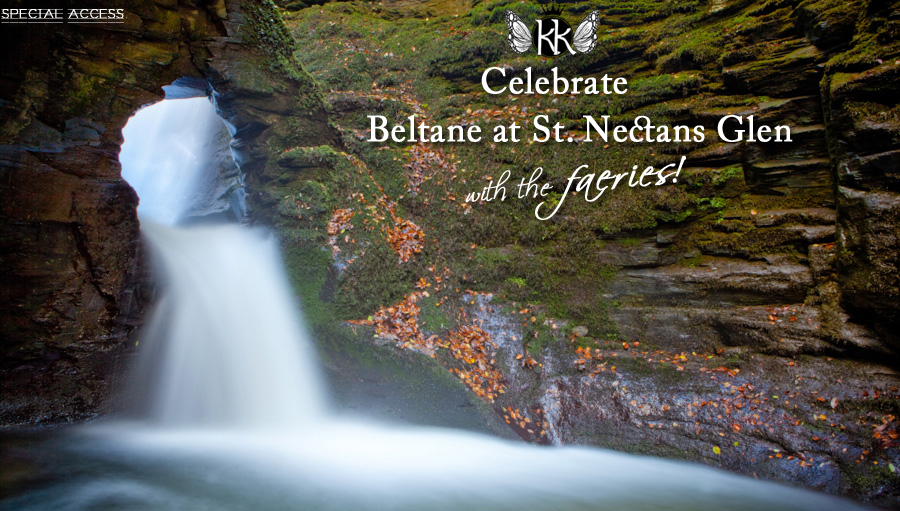 We have been granted special private access to celebrate Beltane at the magical waterfalls of St Nectans Glen on the morning of Beltane! Monday 1st May! Laura Daligan will be leading the Beltane Faery Blessing, Meditation & Celebration at St. Nectans Glen.
An extra special faery celebration at one of the most enchanted waterfalls and woodlands in the world! Step into the faery portal of St Nectans Glen, bathe in the magical waterfall, tie your wish ribbons onto the trees and breathe in the magic of this sacred space on Beltane morning. In our special and private time at the Glen we will drum gently to the land and the spirits of place, cast a faery circle and make our wishes, there will be a powerful faery healing meditation and the chance to explore and connect in your own personal way. Traditionally Beltane morning is one of the most powerful times to see and receive wisdom from the faeries so this promises to be an extra special morning adventure!
BOOK ST NECTANS GLEN BELTANE TICKETS HERE
Make a weekend of it and come to the Beltane Arthurian Faery Ball in Tintagel too!
On Saturday 29th April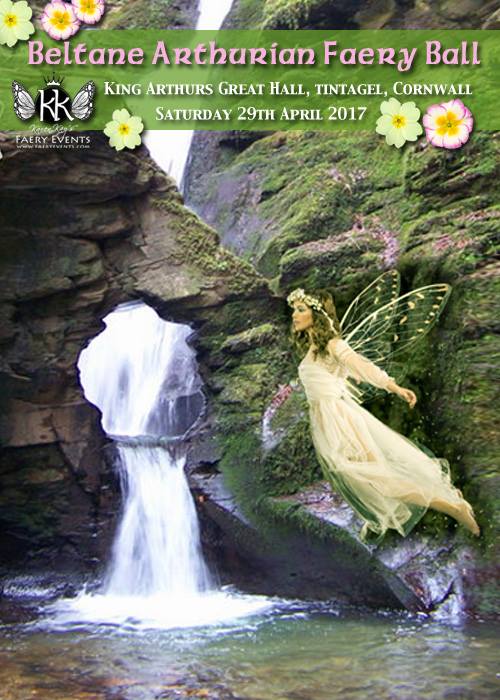 ALL EVENTS ARE SPONSORED BY FAE MAGAZINE!
Until the next time – take care!