See our latest video of the Samhain Faery weekend!
Click on the photo below!
* * * * * * *
Our next event is:
NEXT FRIDAY!!!
A Faery fundraiser for the Glastonbury White Spring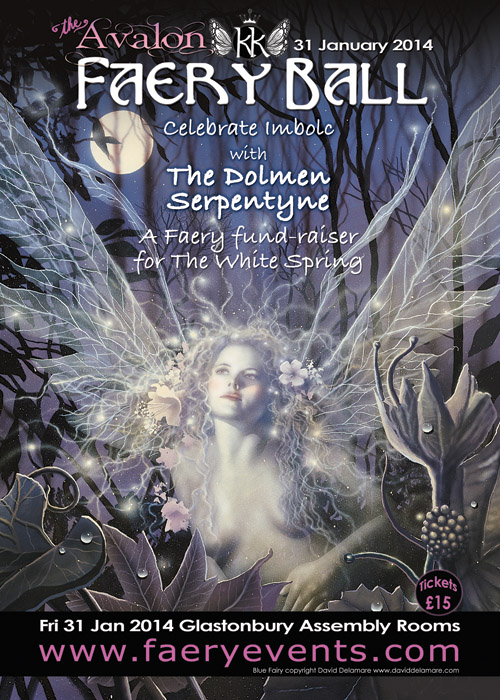 Imbolc Faery Ball on Friday 31st January 2014
at Glastonbury Assembly Rooms
AND
Avalon Spring Faery Ball 'Full Steam Ahead' on 8th & 9th March 2014
with special guests: BRIAN & WENDY FROUD
at Glastonbury Town Hall
* * * * * * *
Come 'like' Karen Kay's Faery Events on Facebook
And FOLLOW Faery Events  on Twitter!