VENUE: Glastonbury Town Hall, Magdalene St, Glastonbury, Somerset BA6 9EL UK
FREE ENTRY during daytimes! Opening times:
Saturday 10th March 10.30am until 5pm
Sunday 11th March 11am until 4.30pm
See our AMAZING artists and Exhibitors HERE!
* * * * * *
The Knights & Princesses Faery Ball starts at 8pm until midnight (£25)
Enjoy our little taster below…
BUY BALL TICKETS HERE – COLLECT ON DOOR
* * * * * *
Workshops & Talks
Upstairs at the Town Hall in the Council Chamber
On Saturday 10th March at 2.45 to 3.45pm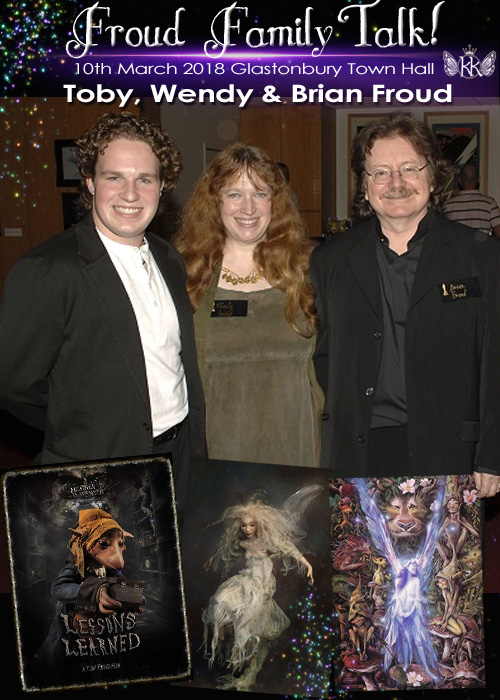 Brian and Wendy Froud will be joined by their son Toby Froud (the now grown-up baby from Labyrinth!) in a rare family talk!
Also…….
Join Flavia Kate Peters
at 1.30pm until 2.30pm
There will also be a FREE workshop with Karen Kay (me!)
at 4pm until 5pm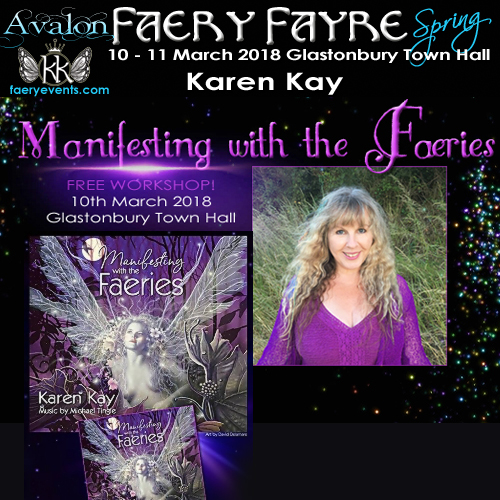 RESERVE SPACE ON MY FREE WORKSHOP HERE
Artist Jasmine Becket-Griffith has created some EXCLUSIVE limited edition Avalon Fairy Pins for the first 80 visitors to her stall on Saturday, and she's saving some for Sunday visitors too! One pin per customer with a £2 minimum sale! The Doors open at 10.30am on Saturday and from 11am on Sunday so get there early to grab yourself one of these amazing enamel pins!
We are thrilled to welcome the lady of light, artist extraordinaire, the one and only
We are thrilled that Anne will be joining us again this March in Avalon.
Plus the amazing master armourer Terry English will also be in attendance!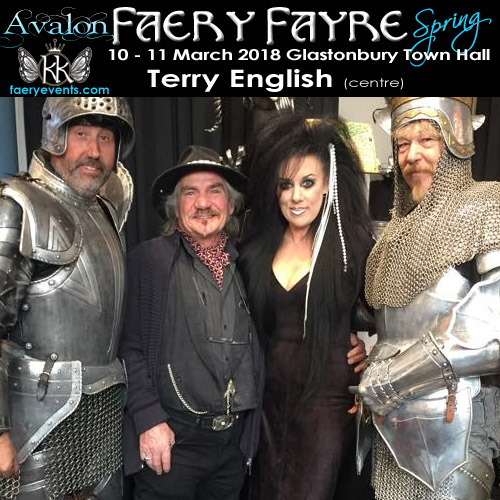 We are also happy to announce that Mother of Faybles is also joining us!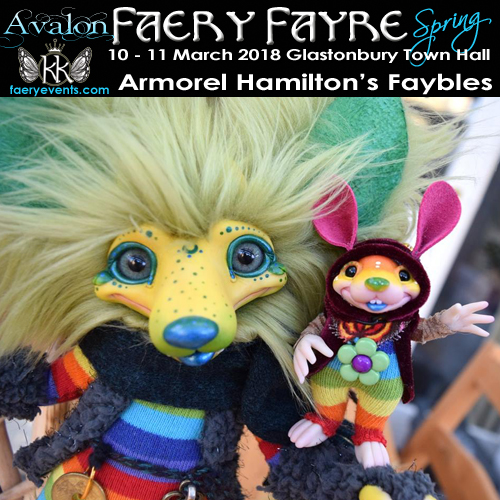 Venue address: Glastonbury Town Hall, Town Hall, Magdalene St, Glastonbury, Somerset BA6 9EL
Doors open at 10.30am on Sunday 10th March and from 11am on Sunday 11th March.
Call us on 01736 330201
Join the Spring Faery Ball Facebook event page here
FREE ENTRY To Fayre!
Follow @KarenKaysFaeryEvents on Instagram too!
www.instagram.com/karenkaysfaeryevents
---
Pick up a copy  of the Arthurian Edition of FAE Magazine at the Fayre!
HOT OFF THE FAERY PRESS!