The earlybird tickets for 3 Wishes Faery Fest are AVAILABLE NOW!
And will be on sale until midnight 1st January 2013
During the coming weeks we will be releasing details of the musical line-up and performers who will be attending this Solstice faery gathering in magical Cornwall.
Earlybird tickets are £60 for adults (Children's tickets are £10 a day, and under 12 years are free entry).
To view all ticket options visit: www.thefaeshop.com
You can also 'join' the event on Facebook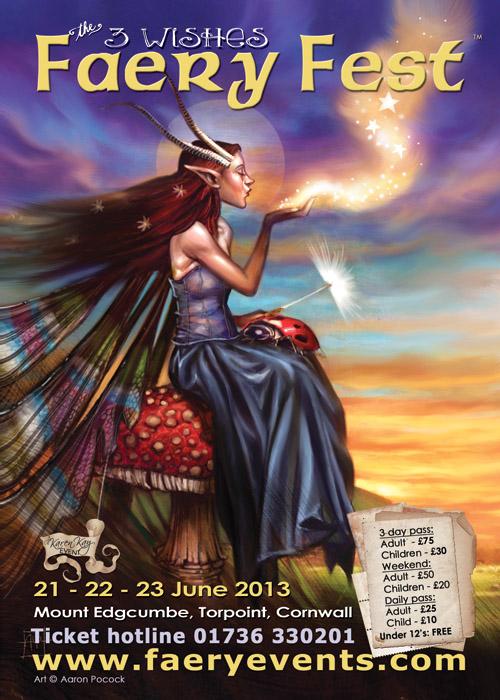 The especially commissioned artwork is by Aaron Pocock