Wow wow wow!!!
We would like to say a huge THANK-YOU to everyone who came to our event last weekend. As usual it flew by way too fast, and now it feels like a distant fairy dream!
The stalls looked amazing, and together we created the most magical gathering – the level of talent was off-the-scale! The visitors were saying it was the best display of arts and crafts in one place they had seen!
PHOTOS TAKEN AT THE EVENING BALL!
How many fairy viking warriors can you fit into one photo!
As always the amazing UNWIN PHOTOGRAPHY did an amazing job of photographing everyone! they are also providing digital files and prints, see details below:
As you know we do not give prizes for the outfits because it would be impossible to choose! Everyone makes such an amazing effort and we love the variety and creativity… However! If we did have to choose, the prize would on this occasion go to the Warr clan! Complete with fairy star shields! They totally nailed it!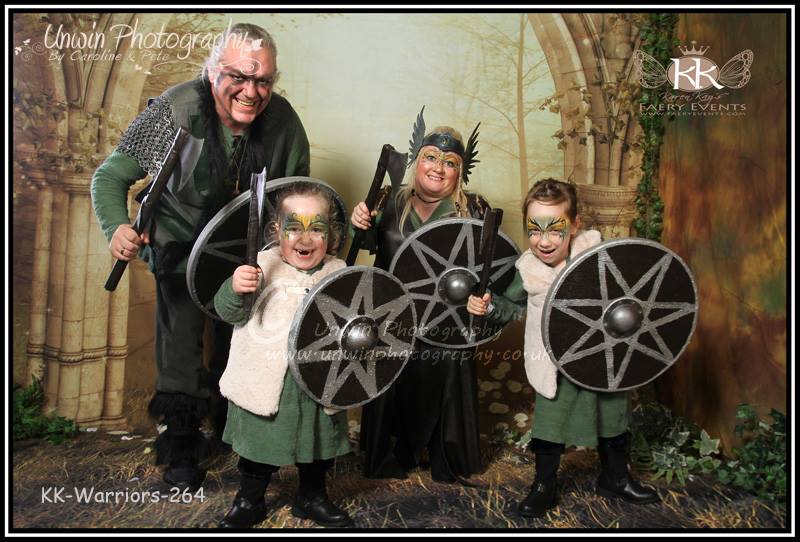 The Fairy Star Warr Clan!
Esther and Martin of Triba Mythica
Pink Allie and clan!
---
OUR NEXT EVENT IS:
The Pre-Raphaelite Fairy Ball & Fairy Fayre on 9th – 10th March 2019
---
EXHIBITOR INFO
We are prioritising exhibitors who are not doing other events in the same area/venue within close calendar proximity (aprox 1 month either side), as this helps to keep our event unique and fresh. It was heartening to hear all of your positive and supportive thoughts about this at the fayre last weekend.
We are already taking bookings for 2019, and our confirmed dates are listed below. If you'd like to join us you can apply here: www.faeryevents.com/exhibit
---
FUTURE DATES FOR YOUR FAIRY DIARY