Hello faery peeps, feels like it's been a while, and now we are well into autumn! Which can mean only one thing…not long until the Middle-Earth Avalon Faery Weekend in Glastonbury!!!!!!
The Faery Fayre is going to be amazing, and even more amazing is that is is FREE to get in! Plus, you can meet the amazing Alan Lee, Brian and Wendy Froud, Terry English, and many more amazing artists an crafts people . The fayre takes place at Glastonbury Town Hall and the doors open from 10.30am on Saturday 24th October until 5pm, and from 11am until 4.30pm on Sunday 25th October. We will have a cafe during opening times, with delicious refreshments and light meals and treats!
There will also be a Q&A session with Hobbit and Lord of the Rings concept designer, Alan Lee – Stay tuned for further info on this and times etc.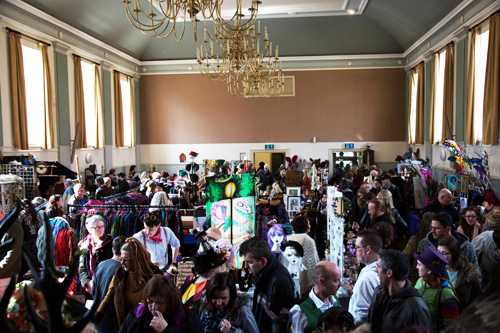 We have a couple of stall spaces still available for this event, and, we are happy for people to share a stall, so please click on the link below to apply for this busy event.
* * *
* * *
CONGRATULATIONS
If you managed to get tickets for the Ball BECAUSE…..Our quota of tickets for the Middle-Earth Faery Ball have now SOLD OUT!
But the good news is, Lilith of Avalon on the Glastonbury High Street, do still have a few tickets left. You'll need to pop into the shop as they can not take ticket reservations or payments over the phone.
Art by Petit Potato
* * *
Do keep in touch with us via social media, on FACEBOOK or TWITTER!
Or email us at info@faeryevents.com
* * *
All of our events are sponsored/supported by FAE Magazine – Faeries and Enchantment