HAPPY 2015!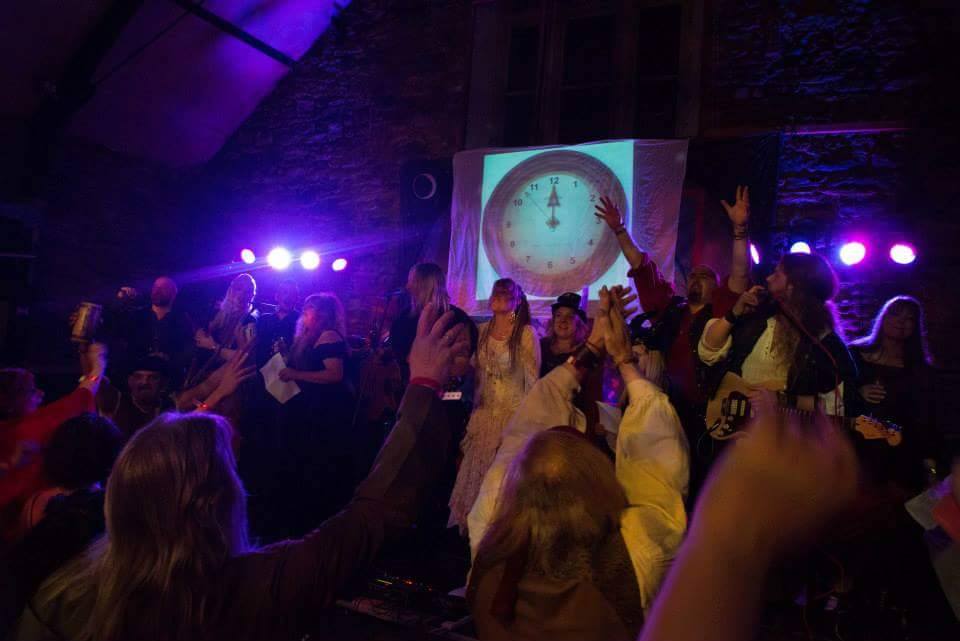 Moments before the clock struck midnight on new years eve! Much fun was had by all at the magical, mystical, faerytale Ball! Thank you to everyone who came and celebrated the transition from 2014 to 2015 in Avalon with the faeries
* * * * * * *
Next up we are preparing for our Imbolc Steampunk Faery Ball on 31st January
We shall be returning to our faery roots, as we host this event at The Acorn, Parade Street, Penzance, Cornwall TR18 4BU
The home of our very first Faery Ball back in 2006 – It's almost like the acorn grew into a mighty oak! And now it is returning home to honour the place where it all began. We are talking steampunk faeries in a pirates of Penzance style! We are sure much fun will be had preparing your outfits for this one! With music from:
Tickets are available directly from THE ACORN venue, or online at www.theFAEshop.com
* * * * * * *
Avalon Spring Faery Weekend 14th – 15th March
Alice in Faeryland theme!
Includes a Mad Hatter's Tea Party! and Faery Ball
* * * * * * *
Also, over the next few weeks there will lots of 3 Wishes Faery Fest news!
We can reveal that the first theme to be announced is For Friday 19th June
Earlybird Tickets available HERE
* * * * * * *
All of our events are sponsored by
FAE Magazine (Faeries and Enchantment) THE magazine for the faery community!
Find our what's going on all around the world, and closer to home, with faery fashion, art, book, and film news!