Festive Faery Wishes to One and All!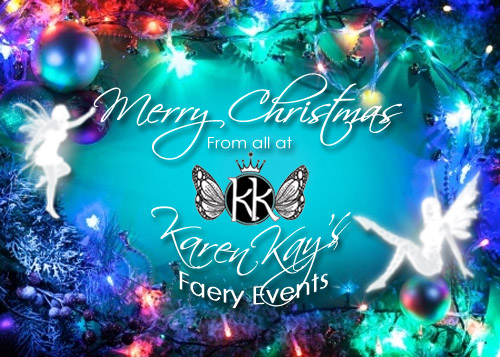 We wish you all a peaceful and joyful Christmas/Yule
See you in 2014!!!!!
Our next events are:
Imbolc Faery Ball on Friday 31st January 2014
at Glastonbury Assembly Rooms

AND
Avalon Spring Faery Ball 'Full Steam Ahead' on 8th & 9th March 2014
with special guests: BRIAN & WENDY FROUD
at Glastonbury Town Hall
* * * * * * *
Come 'like' Karen Kay's Faery Events on Facebook
And FOLLOW Faery Events  on Twitter!