This time next week will be a VERY SPECIAL day, 'Mothering Sunday' – so as a tribute to mothers everywhere, we are celebrating 'Faery Goddess Mother's Day'! Most faeries will be a bit tired after the night before at The Avalon Faery Ball! So on Faery Goddess Mother's Day, treat your mum to a special 'Faery Glamour Make-Over'!
Or a special treat in the Faery Cafe courtesy of some Giggling Goblins! You could also purchase a special and unique gift from the Faery Fayre, an original artwork perhaps?
We will also honour all the mothers who no longer walk this earth, and remember them with love, fondness and joy.
We have created a wonderful gallery listing all of the amazingly talented peeps who will be joining us next weekend on Saturday AND Sunday for the Avalon Faery Fayre on 9th – 10th March 2013. So CLICK HERE to view all of the wonderful:
Include, Linda Ravenscroft, Terry English, Ed Org,  Armorel Hamilton, Liselotte Eriksson, Julie Carter, Naomi von Monsta, Alexandra Dawe, Laura Daligan, Esther Remmington, Cherrie Button, Anthony Spears, Sally Jacob, Hayley Rust, Naomi Nowak, and many many more! click on link above to see full listing!
OPENING TIMES:
Avalon Faery Fayre:
Saturday 9th March – 10.30am until 5pm
Sunday 10th March – 11am until 4.30pm
Avalon Faery Ball:
Saturday 9th March – 8pm until midnight
Avalon Faery Banquet:
Sunday 10th March at Cafe Galatea – 6.30pm until 9.30pm 
VENUE ADDRESS:
Fayre & Ball: Glastonbury Town Hall Magdalene Street Glastonbury BA6 9EL
Faery Banquet: Cafe Galatea, 5a, High Street, Glastonbury, BA6 9DP
Enquiries/tickets call: 01736 330201
GET YOUR FAERY BALL TICKETS NOW!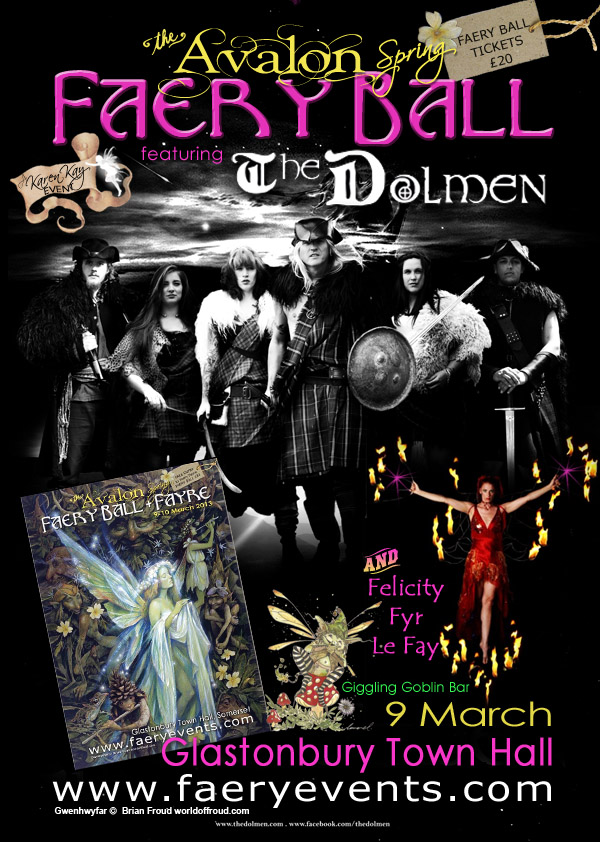 The OFFICIAL SPONSOR is FAE Magazine
 …. and finally, before I leave you with the faery delights in store for next weekend! Here's a little taste from our last event…
Enjoy
Join us on Facebook: www.facebook.com/FaeryEvents
Join us on Twitter: www.twitter.com/FaeryEvents