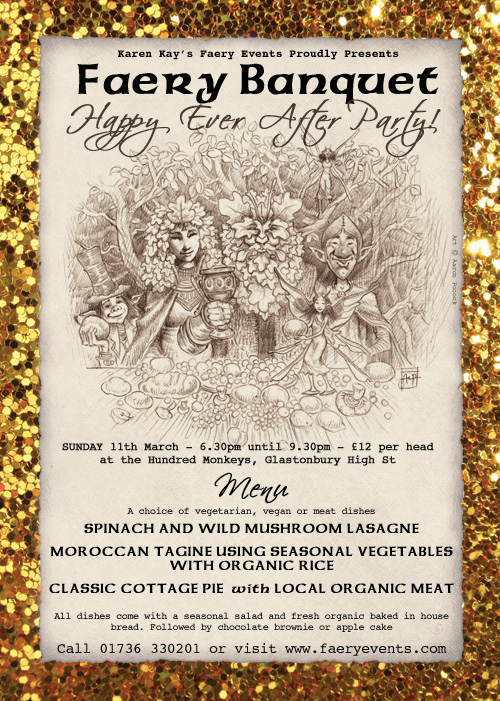 'A Happy Ever After Party!'
Sunday 11th March 6.30 – 9.30pm. £12 per head (drinks extra)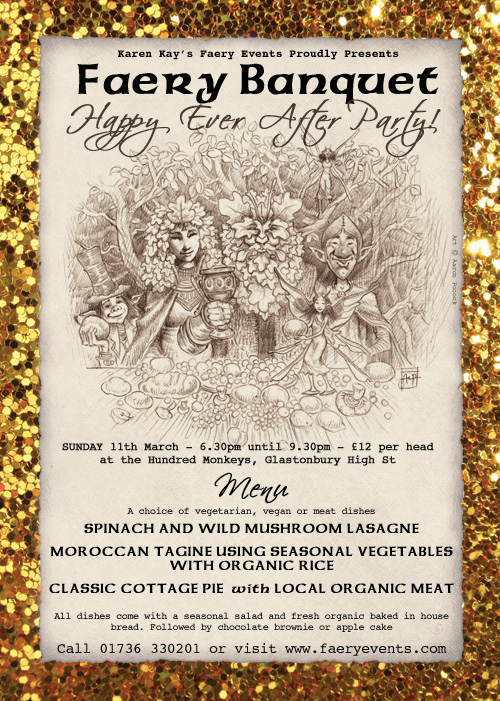 Art copyright Aaron Pocock
RESERVE YOUR PLACE AT THE AVALON FAERY BANQUET
Payment will be taken at the restaurant.
MENU

A choice of vegetarian, vegan or meat dishes
SPINACH & WILD MUSHROOM LASAGNE (veggie)
MOROCCAN TAGINE USING SEASONAL VEGETABLES WITH ORGANIC RICE (Vegan)
CLASSIC COTTAGE PIE made with LOCAL ORGANIC MEAT (meat)
All dishes come with a seasonal salad and fresh organic baked in house bread.

DESSERT
Chocolate brownie
Apple cake
This event usually sells out, so it is essential that you reserve your table in advance.
CANCELLATIONS: If for some reason you book and then cannot make the meal, please inform us on info@faeryevents.com or tel 01736 330201 as soon as possible. This is important as places are limited and food will be brought and prepared for those that book