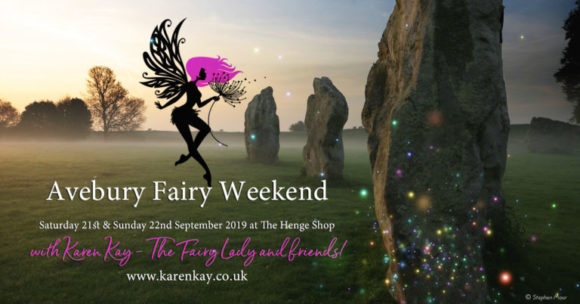 Our DEBUT Avebury Fairy Weekend! 21st and 22nd September
With Brian & Wendy Froud, Armorel Hamilton, Karen Kay, Laura Daligan, Rebecca Broomfield and more!
FREE ENTRY to the amazing stalls and activities around THE HENGE SHOP and magical Fairy Garden, including a fairy ring wishing circle within the stones with faerie drumming, and a unicorn! Plus more!
Workshops are held inside the Henge shop for a fee, and are pre-bookable HERE. Join our newsletter for details and watch this fairy space!
GET YOUR PARKING PERMIT – EMAIL
Free entry to see the stalls (charge for workshops) Apply for stalls HERE

Book Tickets to Karen Workshop here: Tickets