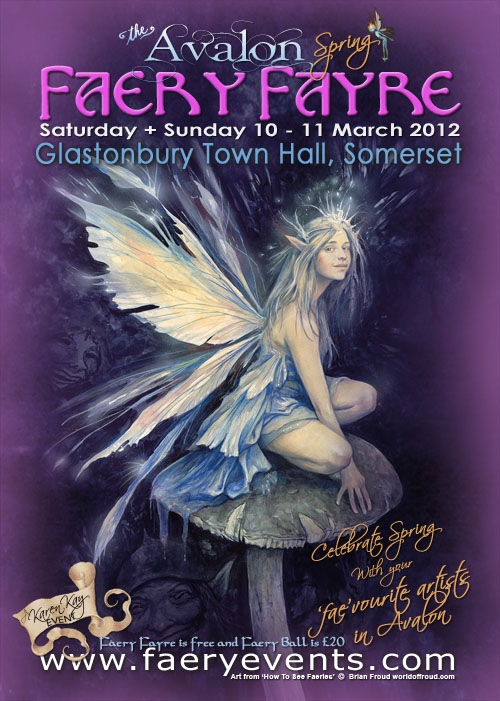 The Spring Avalon Faery Fayre is a FREE faery event which takes place on the weekend of the 10th + 11th March 2012 at Glastonbury Town Hall. Featuring special guests, Brian and Wendy Froud, who will be sharing their knowledge and skills in talks and workshops (details tba soon). Buy your Faery Ball tickets HERE
Plus Linda Ravenscroft who will be celebrating her birthday during the weekend! Join our newsletter for updates (above right).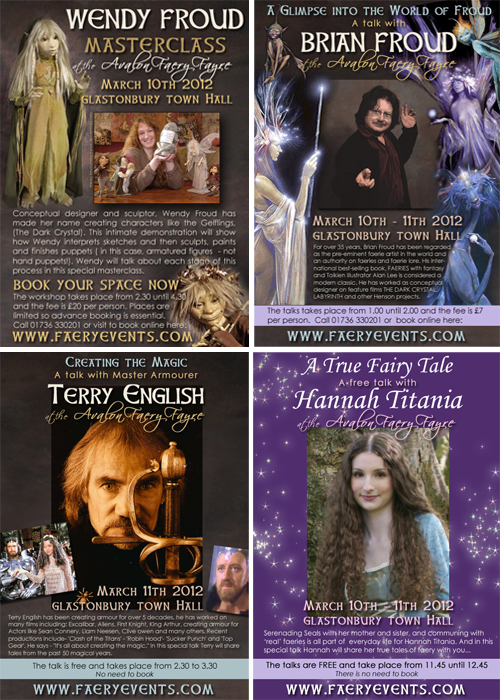 There will be lots of exhibitors, faery artists, authors and crafts people, clothing designers, wig makers and more!
Brian and Wendy Froud – World of Froud
James Ewing – The Ewing worksop
Woodland Wild – Bryony Whistlecraft's debut event*
Beautiful Everyday Faerie Fashion by Pixie Wagner – www.pixiewagner.de
Wings & Things (Event Decor too) – Twinkle Littlestar
Secrets of Urchynwood – Jennie Cooper
Avalon Whispering – Phiona Hutton
Mysti Willow – Freyeesha Hall
Ahobs World – Ahob Goblin – debut event*
Punk Faery Artworks – Sally Jacob
Maharanee's Palace – PinK Allie
Face Painting – Sparkle Fairy
Fairytale Gowns – National Elf Service
Magical wigs – Ghoulia's Peculiars
Clothes, Wings 'n' Things – Enchanted Faeries
Isabelle Haythorne
Crystal Designs – Deborah Long
Dusty Attic Bears – Chloe Wilson
Faery Kisses – Trixie Belle
Tangled Tendrils – handcrafted bead & wire jewellery by Rosie
The Urban Mermaid – Chyna Delamare
Faerie Oracle Card Readings in the Cafe area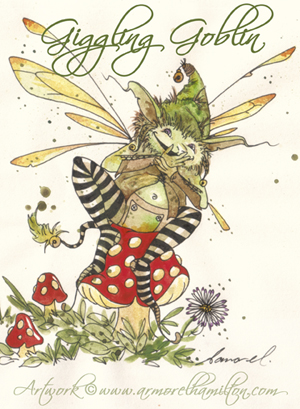 Art copyright Armorel Hamilton