Hello faery peeps! 🙂
We are still bathing in the faery afterglow of 3 Wishes, and the memories are magical and sweet  – feeling so blessed that the sun shone for us the entire time! There will be a huge feature in the next edition of FAE magazine with lots of exclusive, never-before-seen images from the event, which we are certain you'll adore!
Now we are looking towards our next events, and this is some of the faery delight we have in store for you over the coming months… Including the Glastonbury debut of Scottish Medieval Rock Legends – SAOR PATROL! Scroll down the page for details!
Be sure to 'LIKE' our Facebook Page for the latest Faery Events News and Updates!
FORTHCOMING EVENTS:

* * * * * * *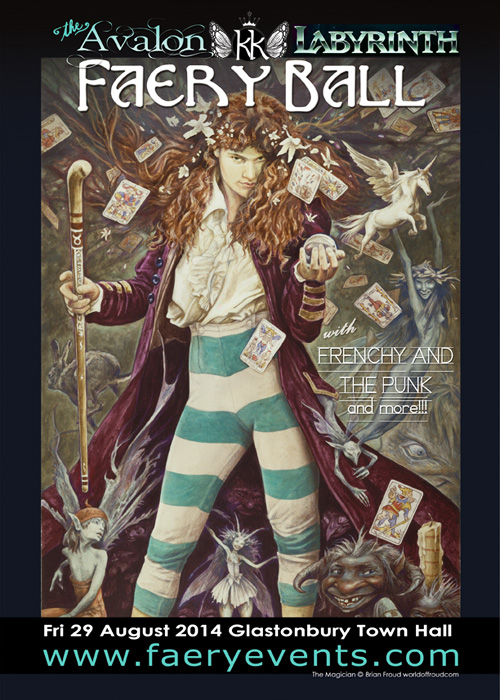 Frenchy and the Punk, Spiral Dance and special Labyrinth performance! At the Glastonbury Town Hall on Friday 29th August
The Labyrinth Avalon Faery Ball on Friday 29th August at Glastonbury Town Hall BUY TICKETS HERE  – Join Facebook event page HERE
Saor Patrol at the Glastonbury Assembly Rooms on Friday 24th October
On Friday 24th October at the Glastonbury Assembly Rooms venue we proudly present for the first time in Avalon, Scottish medieval rock band, SAOR PATROL (pronounced 'shore' and comes from the Gaelic word 'Saorsa', meaning freedom/liberty). Special guests Julie Carter and FaeReality will also perform. Tickets are £15, and the doors open at 7.45pm for an 8pm start until midnight. BUY TICKETS HERE  – Join Facebook event page HERE
Avalon Arthurian Faery Ball on Saturday 25th October
Saturday 25th October 2014 at Glastonbury Town Hall – featuring the music of Scottish warriors, Saor Patrol and The Dolmen, plus more! Tickets £25 for the evening Faery Ball (Discount available if booking Friday and Saturday nights). BUY TICKETS HERE – Join Facebook event page HERE
That's all for now folks, but you'll find plenty more on our Facebook page and on Twitter!
There will be an exclusive feature and review in the next issue of FAE magazine, out in August!