Hope you enjoying your bank holiday weekend if you are in the UK! The sun is shining here in magical Cornwall and we are fluffing our wings and tutus in preparation for the UK's faery gathering taking place in less than one months time!!!
Here's a little taster of what's in store, and don't forget there is much much more!!!
3 Wishes Faery Fest takes place over 3 days and 3 nights and starts at dawn on the summer solstice the 21st June, and ends on midsummers eve, 23rd June, which also happens to be on a very rare SuperMoon!
We have so many AMAZING bands and performers during the 3 day faery extravaganza in the ancient kingdom of Dumnonia (Celtic Cornwall)
Headlining acts for Friday 21st June, Saturday 22nd June and Sunday 23rd June:
KANGAROO MOON – THE DOLMEN – 3 DAFT MONKEYS
Plus: Seas of Mirth – Damh the Bard – Flutatious and many more…

We welcome Felicity Fairy with her special fairy friends!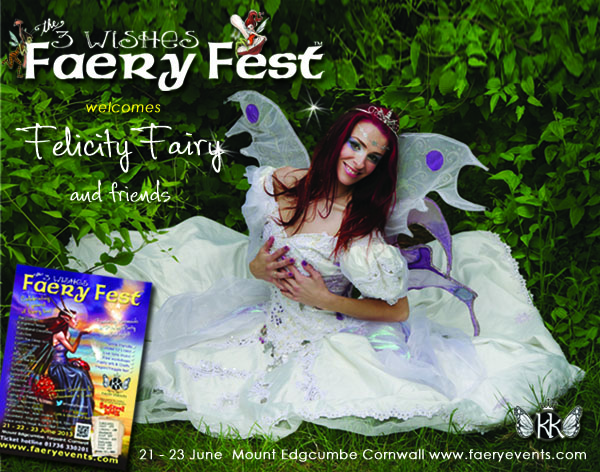 Lots of amazing food stalls including the Eartheart Cafe and Elemental Bar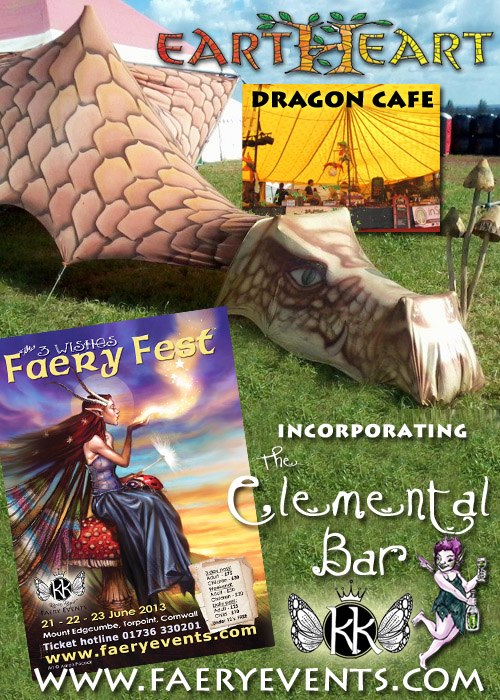 Enjoy some of the stalls in the Faery Market
WIN a hand embellished and signed giclee canvas print by LINDA RAVENSCROFT!

Buyers of 3 Wishes Faery Fest ADULT tickets will automatically be entered into the free prize draw to win this rare and stunning 20″ by 30″ canvas 'Wood Wyche' print by one of the world's leading faery artists, Linda Ravenscroft.

Tickets for 3 Wishes Faery Fest 2013 available Here:
http://www.thefaeshop.com/shop/3-wishes-faery-fest-ticket