Hi fairy peeps! It's been an exciting week as we prepare for the Tintagel Arthurian themed Fairy Fayre and Ball, taking place NEXT WEEKEND on Saturday 5th May at the King Arthurs Great Halls, Fore St, Tintagel, Cornwall PL34 0DA UK
We made a couple of fun whistle stop tour YouTube videos of Tintagel and some of the amazing things to see and do while you are there, it's such a magical place, so full of mystery and enchantment. Watching these short videos will give you a fairy flavour of what's in store as you enter this enchanting landscape…
FREE ENTRY to Fairy Fayre open from 10am until 5pm
PART 1 Featuring the music of The Wilde Roses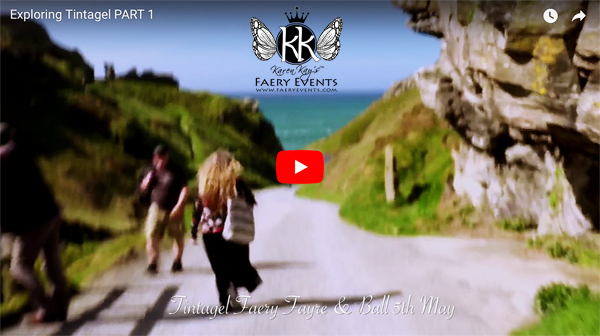 The theme will be Arthurian faeries (naturally!) With special guests Anne Sudworth, Cheryl Yambrach Rose, Terry English, Armorel Hamilton, Chris Down Art, Peter Pracownik & Nicola-Clare Lydon, and more… scroll down to see all of the exhibitors attending this event!
Join us for the free #TintagelFairyFayre SATURDAY 5th May! At the King Arthur's Great Halls, Fore St, Tintagel, Cornwall PL34 0DA
PART 2 Featuring the music of Triskilian
Here's our promo for the evening event – Tickets are £25 (few left) BUY HERE or on the day from the St Nectans Glen Waterfall Gallery & Shop on Fore Street opposite the Great Halls OR The Fae magazine stall inside the Hall
The Arthurian Faery Ball with Triskilian (Germany) and the Wilde Roses (Former Mediaeval Baebes)
From 7.30pm until 11.30pm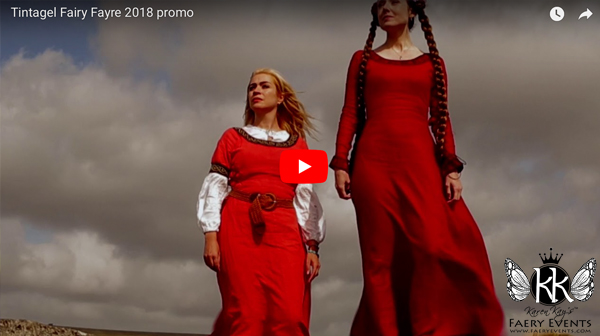 Musical guests include Triskilian and Wilde Roses
There are a few tickets available the evening Arthurian Faery Ball, they are £25 each for adults.
EXHIBITORS & ARTISTS at The Fairy Fayre
There will also be our photo fairy booth, and the court Jester's Bar! At the evening Ball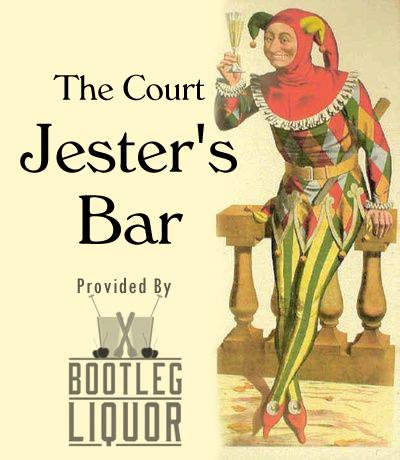 There are a few tickets left here for the evening Ball online at:
www.thefaeshop.com
or at the
St Nectans Glen Waterfall Gallery & Shop on Fore Street opposite the Great Halls
xxx