I think we have finally come back to earth, or rather, fairyland after our visit to Avalon! And now we are preparing for our next events, and Yule/Christmas! We have some exciting new gift ideas on our FAE Shop website, including discounted subscriptions to FAE magazine with 11% off! A saving of 50p per magazine! The gift that keeps on giving! (well for a year at least!).
We have taken stock of the stunning Pre-Rapahelite Muses International Calendars produced by FAE columnist and author, Hannah Titania. There is also a special feature about the creation of the calendar in the current winter edition of FAE (issue 29).
* * * * * * *
EVENTS in 2014/2015
Wednesday 31st December at Glastonbury Assembly Rooms, Somerset, UK
See in 2015 in true faery style! From 8.30pm until 2am!!!
For one night only this •VIP party will include a glass of bubbly upon arrival and a veggie buffet! Plus a few surprises!!! •VIP – Very Important Pixie – Tickets £35.
The theme will be faerytale characters!
* * * * * * *
Saturday 31st January at The Acorn, Parade Street, Penzance, Cornwall, UK
The Faery Ball returns to The Acorn Theatre in Penzance!!!
Featuring: Professor Elemental, Seas Of Mirth, & Gurdybird…
A night of Faery Steampunk in a Pirates of Penzance style!
* * * * * * *
14th & 15th March 2015 at Glastonbury Town Hall, Somerset,UK
Celebrate spring in Glastonbury at the Avalon Faery Ball. The theme for the weekend is Alice in Faeryland, with a special Mad Hatter's Tea Party theme at the evening Faery Ball.
* * * * * * *
Please vote for 3 Wishes Faery Fest in the Festival Kidz Gold Awards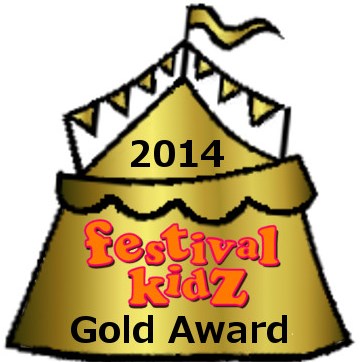 Pop over to www.festivalkidz.com/awards/festival-kidz-awards-2014 and click on the Festival Kidz Awards 2014 – Voting Form to cast your vote