OUR UPCOMING EVENTS!
Our DEBUT Avebury Fairy Weekend! 21st and 22nd September
With Brian & Wendy Froud, Armorel Hamilton, Karen Kay, Laura Daligan, Rebecca Broomfield and more!
FREE ENTRY to the amazing stalls and activities including a fairy ring wishing circle within the stones with faerie drumming, and a unicorn! Plus more!
Workshops are held inside the Henge shop for a fee, and are pre-bookable HERE. Join our newsletter for details and watch this fairy space!
GET YOUR PARKING PERMIT – EMAIL

Free entry to see the stalls (charge for workshops) Apply for stalls HERE
Brian and Wendy Froud TALK! Faeries and the Dark Crystal (no spoilers!)
Oracle of the Fairies Workshop with Karen Kay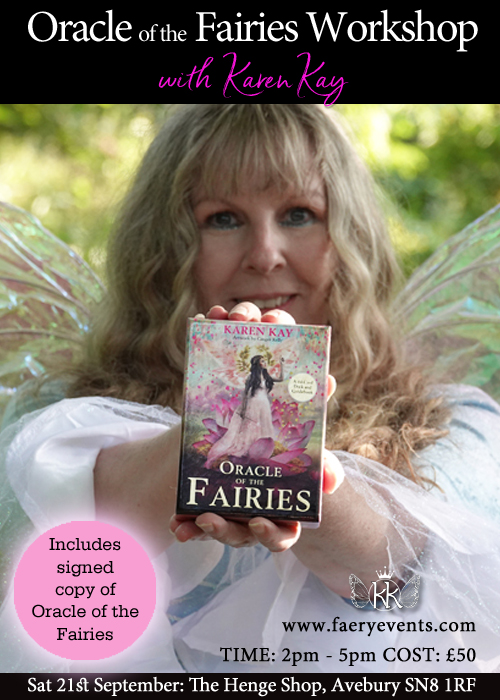 Yoga Fae Workshop with Rebecca Broomfield
---
Glastonbury Fairy Weekend 19th-21st October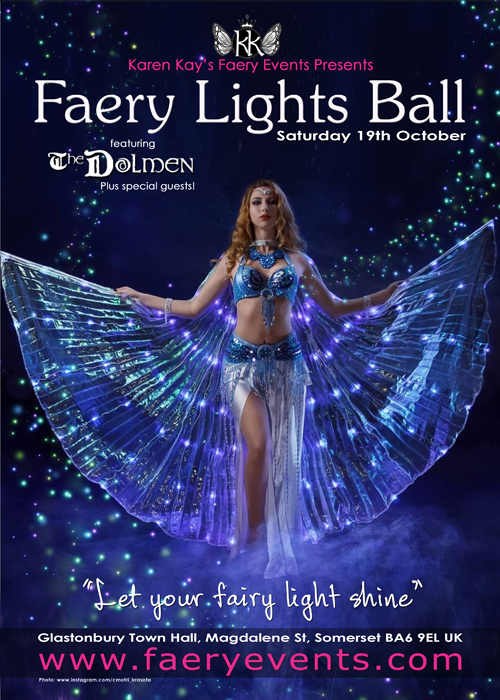 ---
3 Wishes Fairy Festival 19- 21 June 2020 – Celebrating fourteen years in fairyland!
Join our Facebook event page HERE
BUY PRE-RELEASE FAIRY FESTIVAL TICKETS NOW!
The Mediaeval Baebes confirmed for 2020!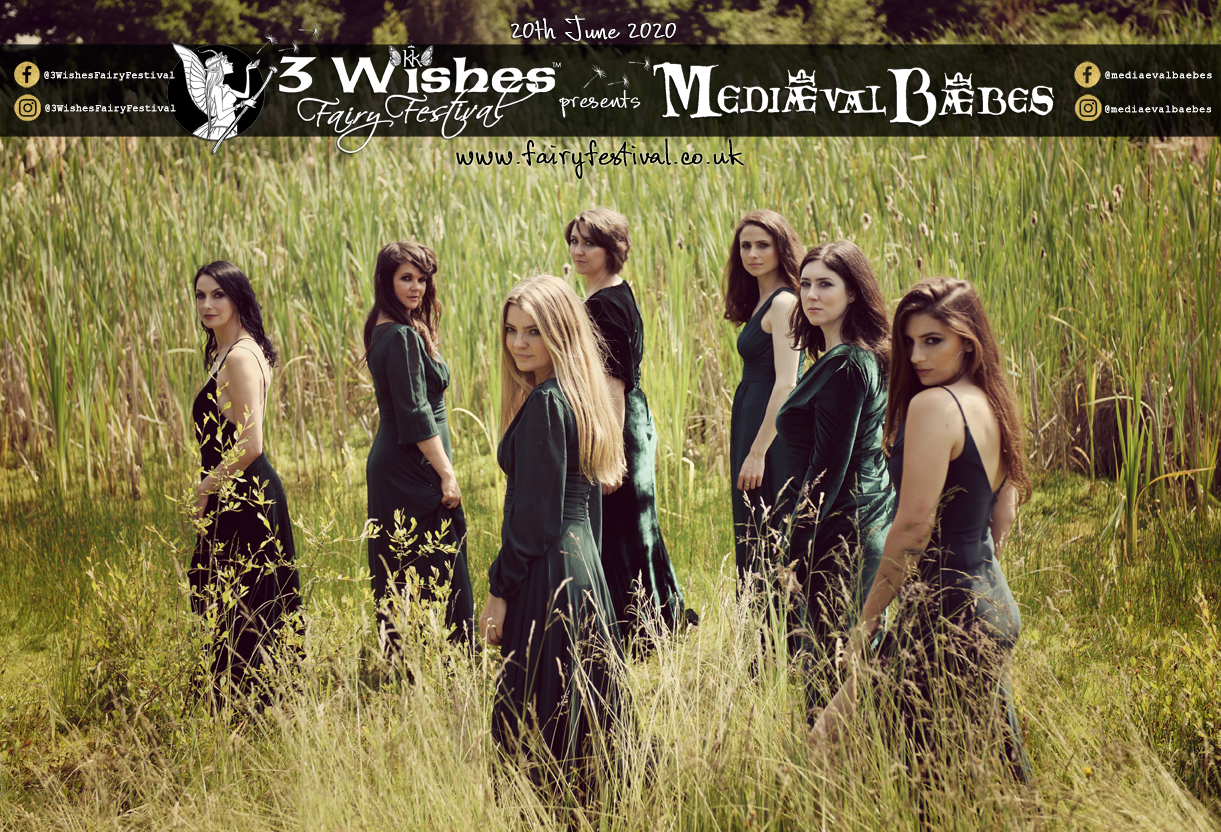 "I had the busiest weekend ever at the faery fayre, thanks Karen Kay for another amazing event" ~ Sally Jacob
---
About Karen Kay's Faery Events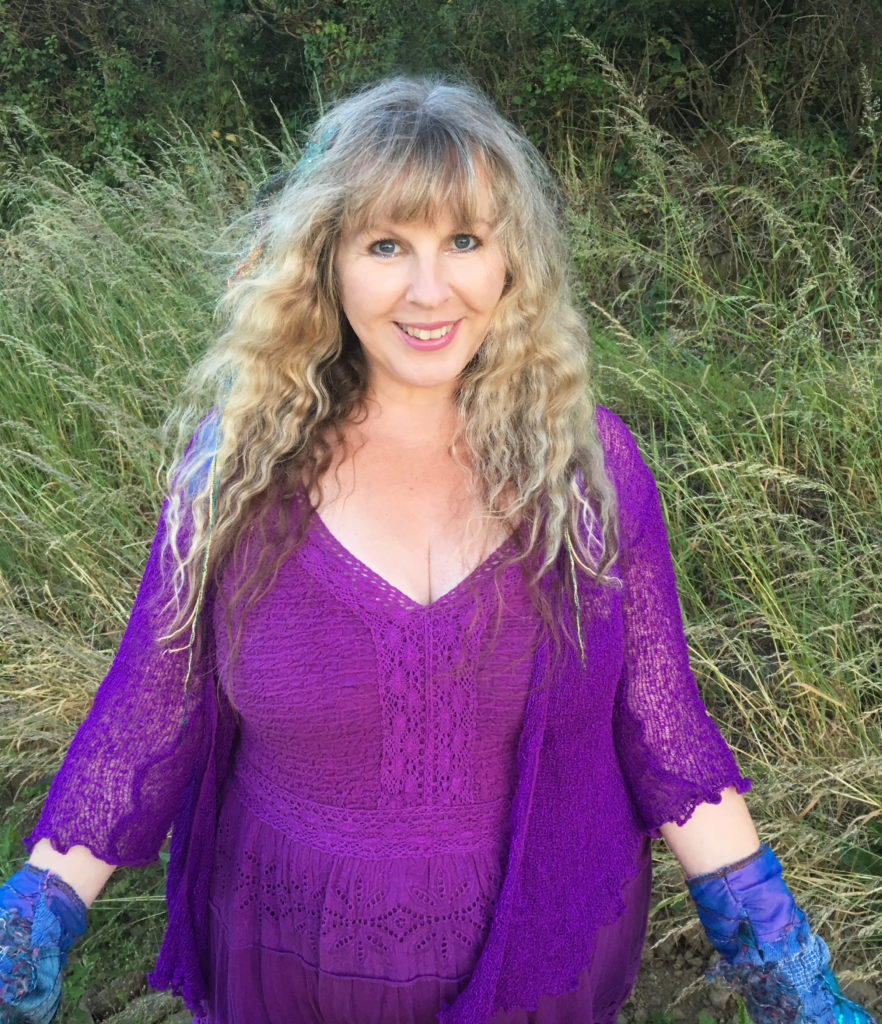 Hello! I'm Karen Kay, also known as the Fairy Lady! I have a Fairy column in Soul & Spirit magazine. You may have guessed that fairies are my passion!  It's from this passion that I have created several fairy events including Faery Balls Faery Fayres, and the 3 Wishes Fairy Festival, that convey a sense of the magic that awaits when you connect with the enchanting energy of the Faerie realms in our celtic lands.
I have been a spiritual event organiser  since 1994 and founded Love & Light Events, the cosmic umbrella for my events. I always have my name, Karen Kay, associated with my  fairy events, so you can be sure of having a fairytastic time! I LOVE nature, fairies, angels, mermaids, unicorns, and all things magical, mystical and mythical!
Please click on the individual fairy events above for further information. I am also the Editor in Chief and Founder of two magazines! FAE Magazine (Faeries and Enchantment) the UK's first Fairy magazine (sold worldwide) solely dedicated to living a faerie lifestyle, AND Mermaids & Mythology magazine.
The Faerie world is expanding and  growing all the time, with many fairy celebrations, fairy fayres, fairy festivals, fairy masquerades and fairy balls taking place all over the fairy world – and it's wonderful to be living in the faerie world. I also sing, and write songs, and produce meditation and relaxation CD's with my partner Michael Tingle.
Events organised by Karen Kay's Faery Events

Earth, Health & Mystic Fayres (Est. 1994), The Angel Conference (1999) Faery, Angel & Healing Fayre (Est. 2003) The Green Man Midsummer Festival in Birmingham (2005) The Faery Ball (Est 2006) 3 Wishes Faery Fest (Est 2007). Avalon Faery Ball and Avalon Faery Fayre (Glastonbury Est 2009) London's first Faery Ball – The Urban Faery Ball (June 2010). We currently specialise in Faerie Festivals, Faerie Fayres, Faerie workshops, faerie talks etc!

3 Wishes Faery Fest World Record Attempt!
 "Many of the costumes are awesome, if this was a stage production I imagine it would be a pantomime loosely based on the Matrix and Lord of the Rings with a smattering of My Little Pony and an unlimited glitter budget." ~ 'Normal for Glastonbury' Blog