As featured on  Channel 4's, Steph's Packed Lunch + ITV's, This Morning
OUR NEXT EVENT!
Glastonbury Fairy Weekend! Spring 2023
With special guest artists
Anne Stokes & 
Anne Sudworth
FREE ENTRY to Daytime fairy fayre – 10-30am – 5pm Sat 4th + Sun 5th March 2023
Photography by Danniella Jaine 
Venue – Glastonbury Town Hall, Magdalene St. Glastonbury, Somerset BA6 9EL
Celebrating one hundred years of The Flower Fairies!
THIS IS A TWO-DAY EVENT! The theme is Flower Fairies! Special guest artists ANNE STOKES! 
Anne Sudworth

, Plus more to be announced. The daytime fayre is free entry for the public.

The Fairy Ball takes place on Saturday night 4th March with music from the amazing PERKELT! Plus support to be announced,

Tickets available NOW!

The Avalon Fairy Fayre is to be held on Sat 4th & Sun 5th March 2023 with FREE ENTRY to the daytime fayre and is suitable for all ages! All are welcome who come in peace. There will be a selection of workshops and talks to be announced.

LET US KNOW IF YOUR'E COMING ON THE FACEBOOK EVENT PAGE!

Join our newsletter for details and watch this fairy space!
---
Our next fairy festival is: 3 Wishes Fairy Festival
16th ~ 17th ~ 18th June 2023
Mount Edgcumbe Country Park, Cremyll, Torpoint (Nr Plymouth), Cornwall 
PL10 1HZ
UK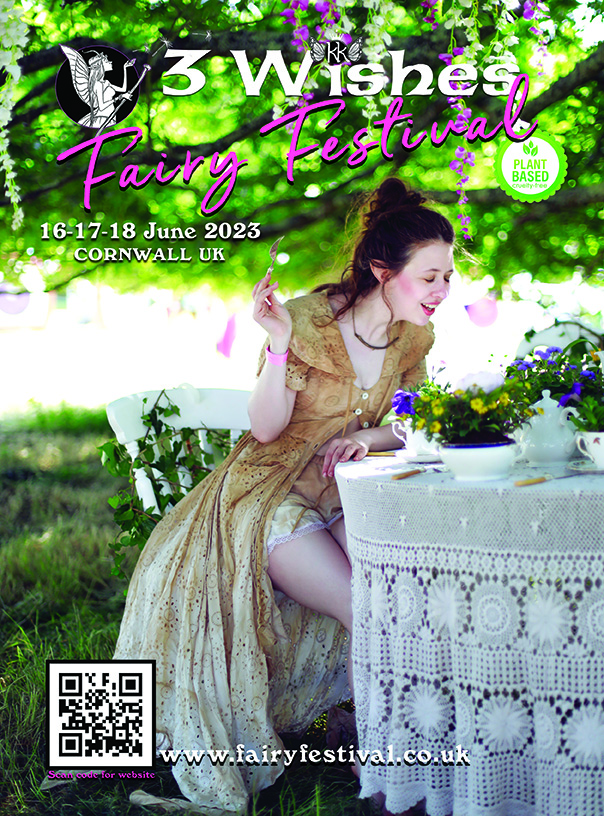 3 days & nights of camping, *glamping and live music! Family friendly, fairy fun!
100+ free workshops + talks included in ticket price, from £40, under 7's go free.
Vegan food, fairies, mermaids, unicorns and elves! DJ's, live bands, wild foraging, magical happenings in an area of outstanding natural beauty – come join the gathering of the Celtic faerie clans to celebrate our sixteenth birthday yay!
🧚🏻‍♀️3 days and nights in fairyland under the stars
🧚🏻‍♀️Award winning! UK Festival Awards
🧚🏻‍♀️100+ workshops, talks and performances
🧚🏻‍♀️Hosted by Karen Kay's Faery Events (EST 2006)
🧚🏻‍♀️Family friendly Fairy Festival
🧚🏻‍♀️Join us in our Fairy Kingdom
🧚🏻‍♀️Secret Faerie Garden, Fairy village + Fae Market
🧚🏻‍♀️Celebrating our sixteenth birthday!
🧚🏻‍♀️UK's first fully vegan food fairy festival
🧚🏻‍♀️UK's first outdoor fairy festival with camping and live music
🧚🏻‍♀️Fairy Foraging workshops!
🧚🏻‍♀️Special guests, meet and greets and more!
🧚🏻‍♀️Amazing musical line-up!
🧚🏻‍♀️ Faeries, Elves, Mermaids, Unicorns and Magical creatures!
🧚🏻‍♀️A REAL big top with circus shows and workshops!
🧚🏻‍♀️Daily optional themes including Flower Fairies
🧚🏻‍♀️Held in the home of the fairies, Celtic Cornwall
🧚🏻‍♀️Gathering of the Celtic Faerie Clans in the UK
🧚🏻‍♀️More magic than you can shake a fairy wand at!
🧚🏻‍♀️In an area of outstanding natural beauty
🧚🏻‍♀️Well behaved pets welcome, dogs must be on a lead.
---
3 Wishes Fairy Festival won The Grassroots Festival Award in the prestigious UK Festival Awards! Yay!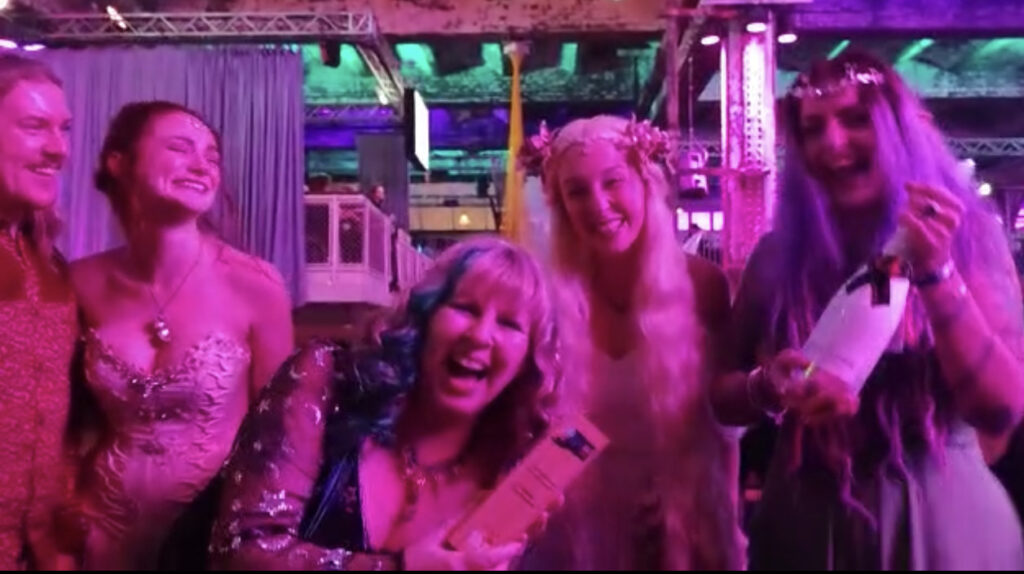 ---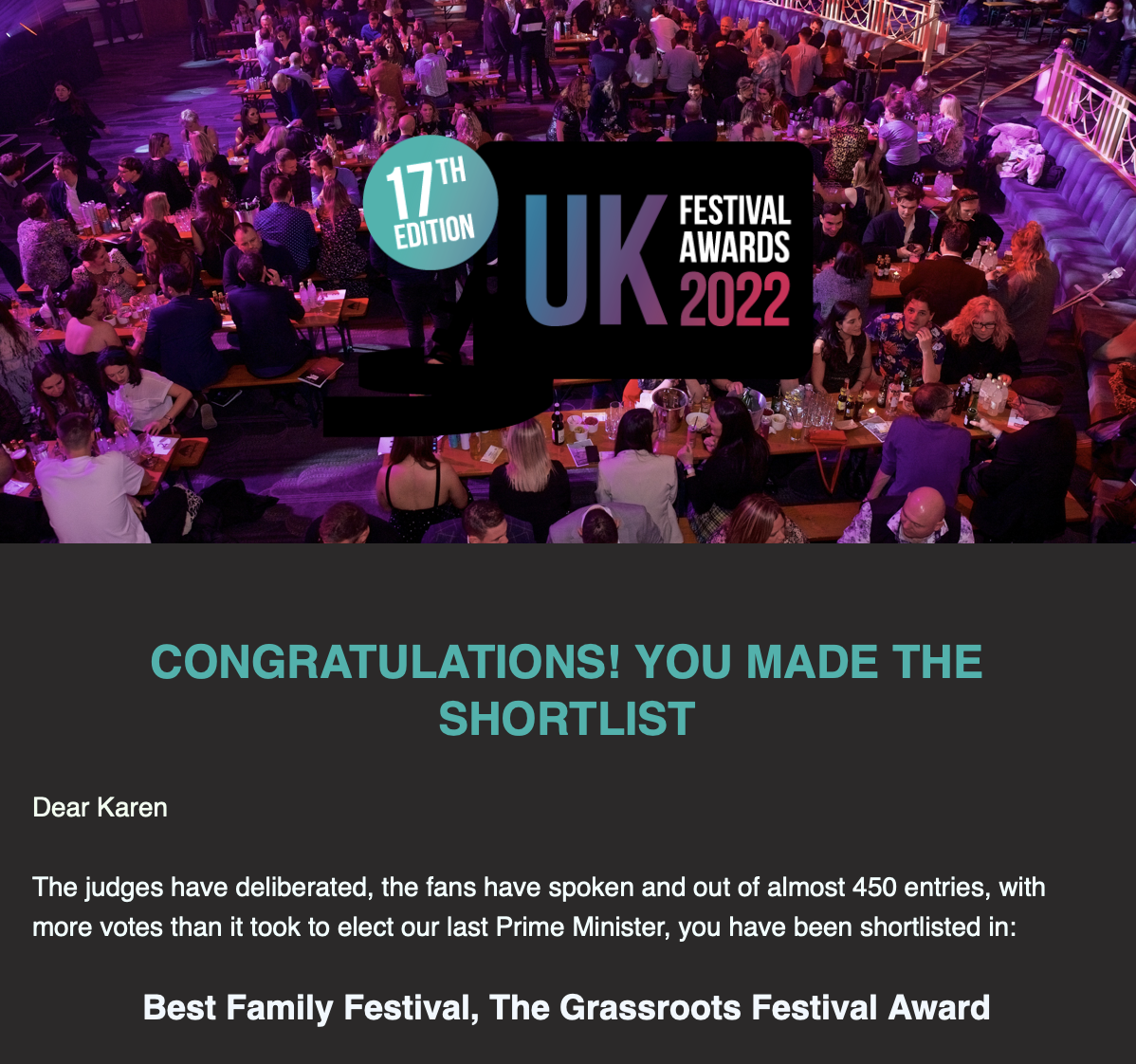 We made the shortlist!!! Thank you to everyone whom took the time to vote for 3 Wishes Fairy Festival in the UK Festival Awards. Thank you, thank you, thank you! We are so grateful to have my festival honoured in this way.
3 Wishes Fairy Festival 2023 early-bird tickets
---
MORE EVENT DATES
2023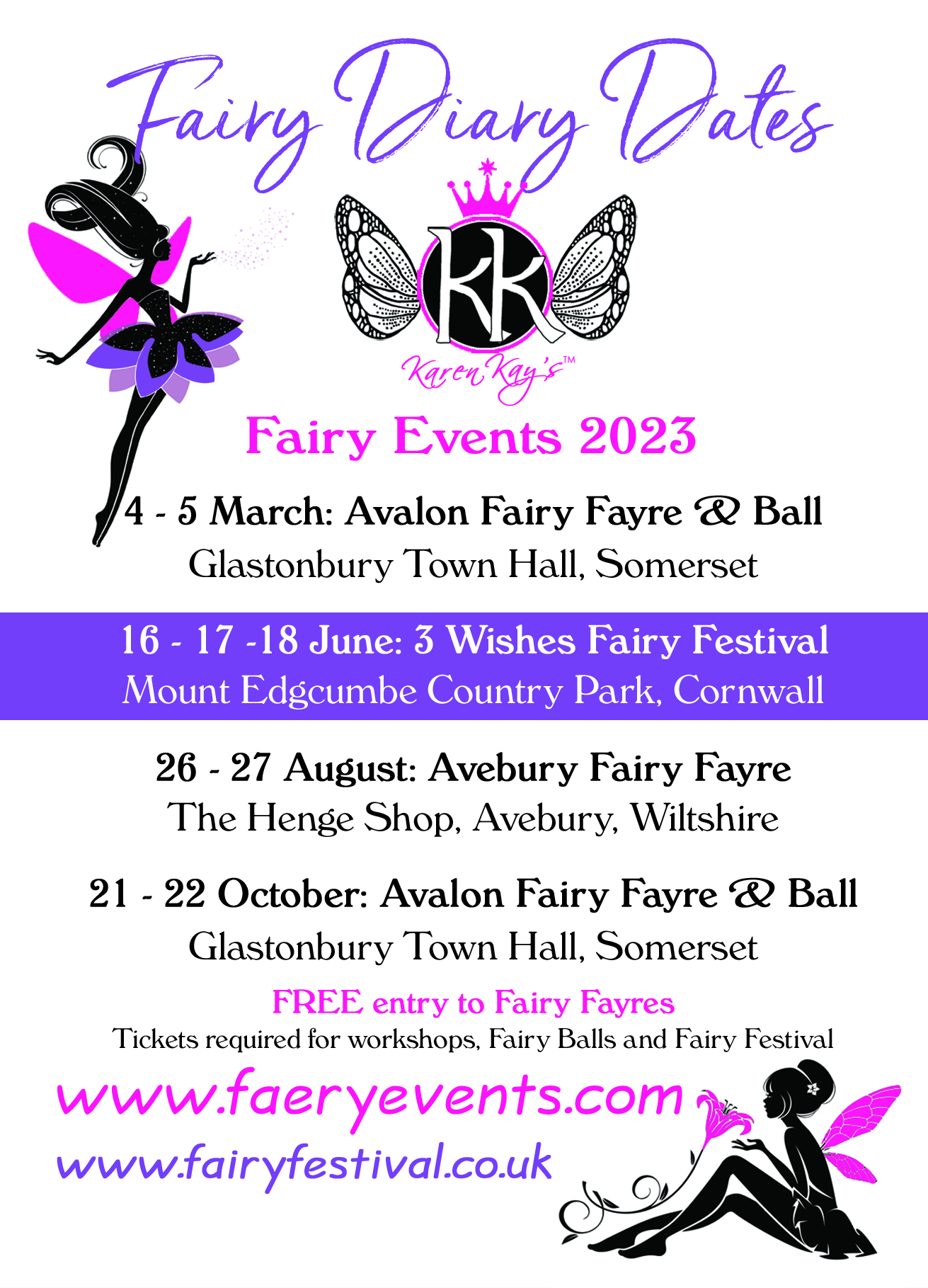 ---
Avebury Fairy Weekend – Avebury Fairy Festival 2023
26th – 27th August 2023
At The Henge Shop, Enchanted Fairy Garden
Henge Shop, High St, Avebury, Marlborough SN8 1RF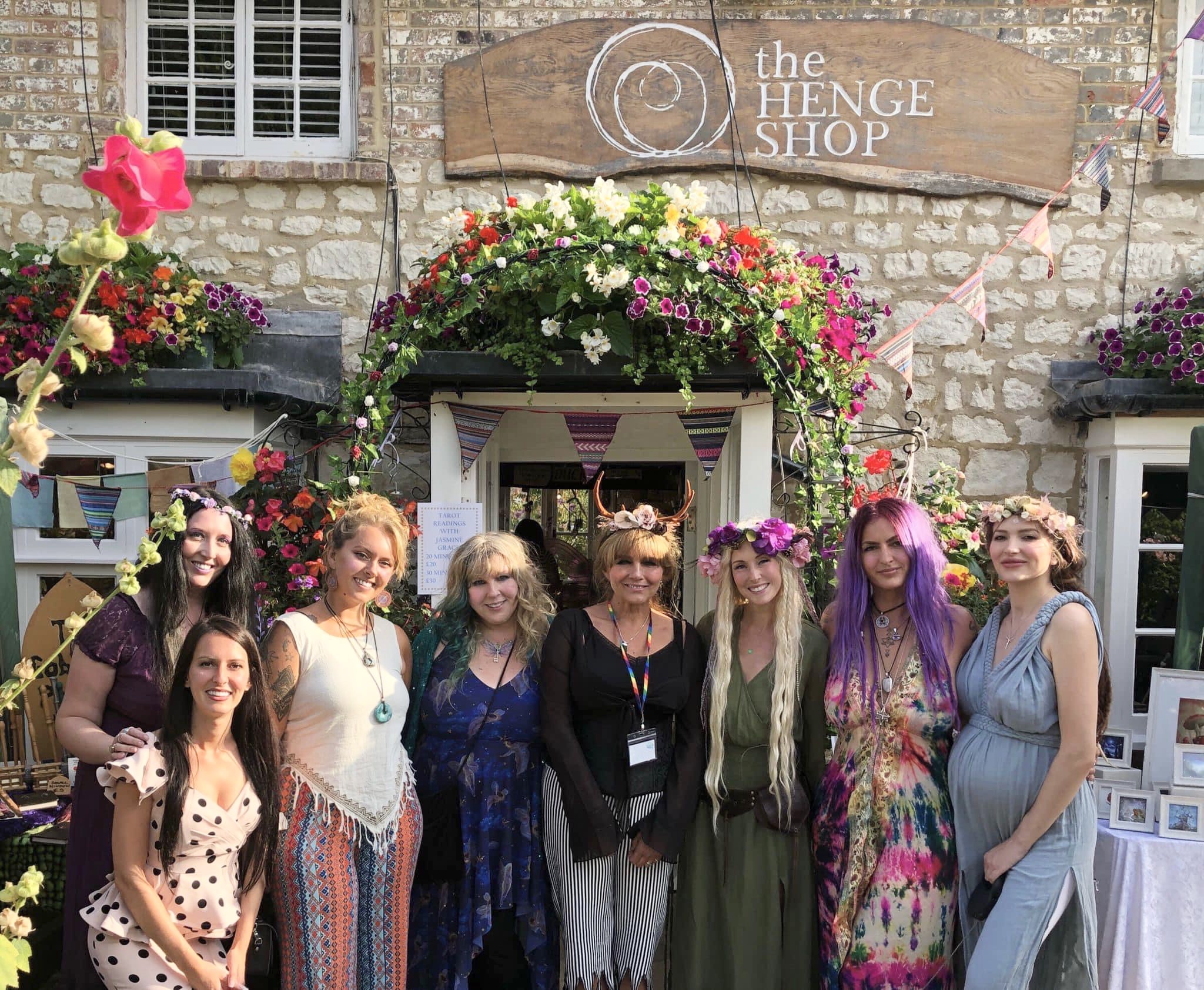 ---
---
About Karen Kay's Faery Events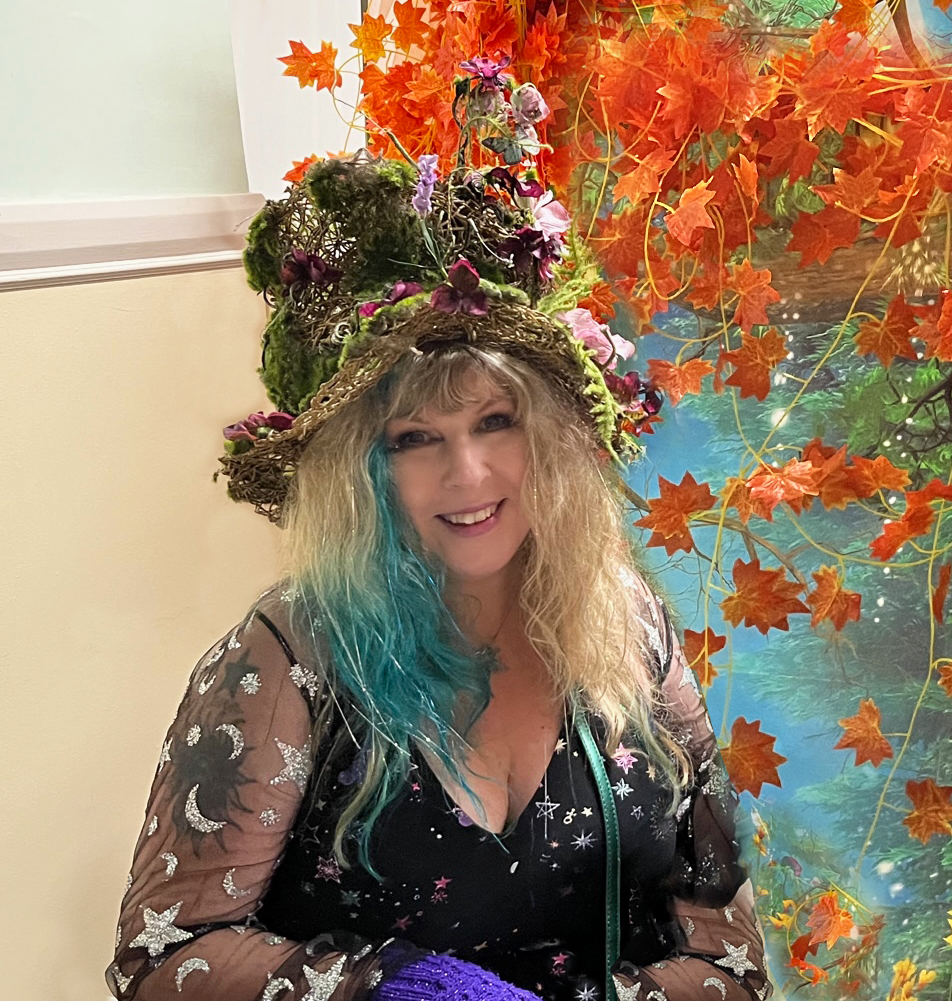 Hello! I'm Karen Kay, also known as the Fairy and Mermaid Whisperer! I have a Fairy column in Soul & Spirit magazine. You may have guessed that fairies are my passion!  It's from this passion that I have created several fairy events including Faery Balls Faery Fayres, and the 3 Wishes Fairy Festival, that convey a sense of the magic that awaits when you connect with the enchanting energy of the Faerie realms in our celtic lands.
I have been a spiritual event organiser  since 1994 and founded Love & Light Events, the cosmic umbrella for my events. I always have my name, Karen Kay, associated with my  fairy events, so you can be sure of having a fairytastic time! I LOVE nature, fairies, angels, mermaids, unicorns, and all things magical, mystical and mythical!
Please click on the individual fairy events above for further information. I am also the Editor in Chief and Founder of two magazines! FAE Magazine (Faeries and Enchantment) the UK's first Fairy magazine (sold worldwide) solely dedicated to living a faerie lifestyle, AND Mermaids & Mythology magazine.
The Faerie world is expanding and  growing all the time, with many fairy celebrations, fairy fayres, fairy festivals, fairy masquerades and fairy balls taking place all over the fairy world – and it's wonderful to be living in the faerie world. I also sing, and write songs, and produce meditation and relaxation CD's with Michael Tingle.
Events organised by Karen Kay's Faery Events

Earth, Health & Mystic Fayres (Est. 1994), The Angel Conference (1999) Faery, Angel & Healing Fayre (Est. 2003) The Green Man Midsummer Festival in Birmingham (2005) The Faery Ball (Est 2006) 3 Wishes Faery Fest (Est 2007). Avalon Faery Ball and Avalon Faery Fayre (Glastonbury Est 2009) London's first Faery Ball – The Urban Faery Ball (June 2010). We currently specialise in Faerie Festivals, Faerie Fayres, Faerie workshops, faerie talks etc!

3 Wishes Faery Fest World Record Attempt!
 "Many of the costumes are awesome, if this was a stage production I imagine it would be a pantomime loosely based on the Matrix and Lord of the Rings with a smattering of My Little Pony and an unlimited glitter budget." ~ 'Normal for Glastonbury' Blog