Free Workshops & Talks
Saturday 23rd October ~ Glastonbury Town Hall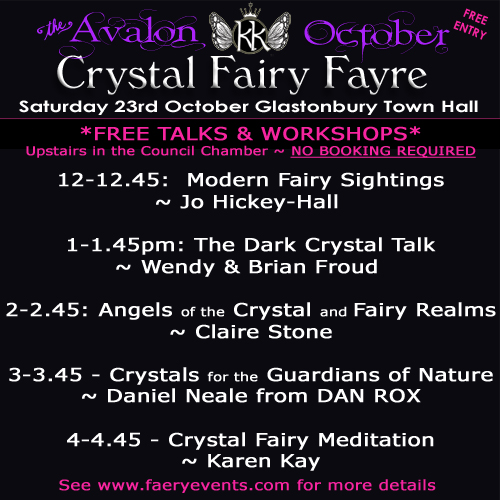 Modern Fairy Sightings with Jo Hickey-Hall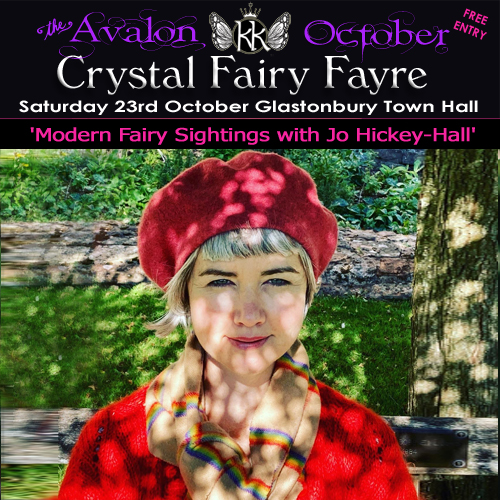 Jo is a folklore researcher and the creator and host of The Modern Fairy Sightings Podcast, where people share their real life fairy encounters. Jo undertook her Masters in 2015 with Professor Ronald Hutton, looking at Medieval Irish Sidhe and was a contributing author to Dr Simon Young's best seller, Magical Folk: British and Irish Fairies 500AD to the Present. Jo has had several of her own extraordinary experiences and her Modern Fairy Sightings Project aims to break the taboo that still exists around speaking about encounters with Otherworldly beings. 
Instagram @_remain_curious
Twitter @_remain_curious
---
The Dark Crystal Talk with Wendy & Brian Froud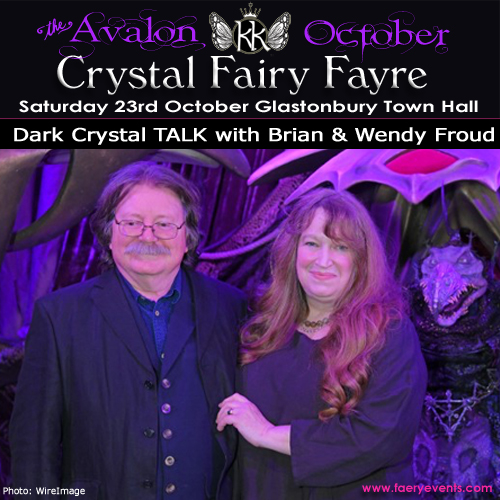 Wendy and Brian will share their tales form their Dark Crystal experiences, for the movie and the series the Dark Crystal: Age of Resistance. There is no need to book for this free talk.
---
Meet the Angels of the Crystal and Fairy Realms with Claire Stone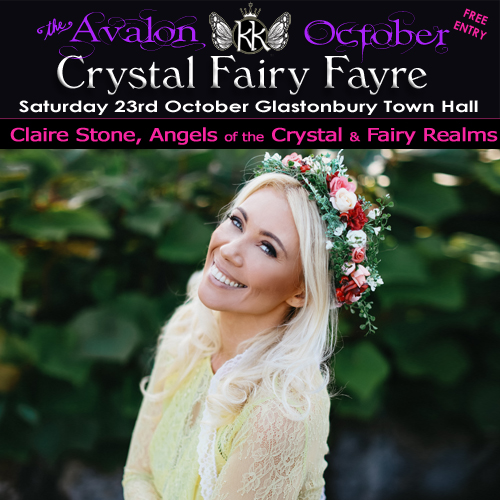 In this workshop, Claire Stone will be introducing you to two magical angels that can help you to connect to Crystals and Fairies.
Discover how these divine beings can empower your crystal work and strengthen your connection with the Fairies.
Please bring a crystal of your choice (any size) to take part in a crystal wish blessing. All talks at this event are free, no pre-booking is required.
Claire Stone is a Hay House bestselling author, the Psychic Development Expert at Spirit and Destiny magazine and founder of The Angel Mystery School.
---
Crystals for the Guardians of Nature with Daniel Neale from DAN ROX
Delve in to the world of the Guardians of Nature and Magical crystals with Daniel Neale from DAN ROX.
Dan will take you on a journey to meet your chosen guide, be it a Gnome, Sylph, Salamander, Undine or Unicorn.
Using the power and knowledge of Crystals so these magical beings come to impart their wisdom.
All talks at this event are free, no pre-booking is required.
---
Crystal Fairy Meditation with Karen Kay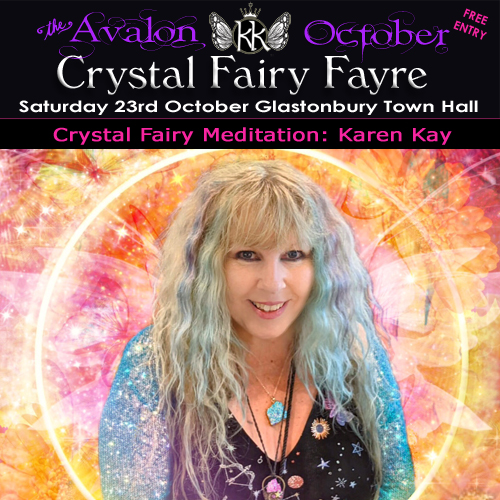 Join Karen Kay for a gentle crystal fairy mediation, the perfect way to relax and experience the fairy realms. All talks at this event are free, no pre-booking is required.
Facebook karenkayfairy
Instagram @karenkayfairy
Website www.karenkay.co.uk
---

---