5th & 6th March 2022
…Bringing the outside in!…
Glastonbury Town Hall, Town Hall, Magdalene St, Glastonbury, Somerset BA6 9EL
Join the newsletter for the latest news!
at 2pm – 4.30pm  on Saturday 5th March 2022 at Glastonbury Town Hall (upstairs) as a part of the Secret Fairy Garden Weekend. We warmly welcome you to join our beautiful circle. We will be raising the energy, setting intentions, energising our fairy wishes, enjoying a guided visualisation and connecting to the elemental energies with the Awen chant as we raise the energy at this magickal time of year. We will also set healing intentions.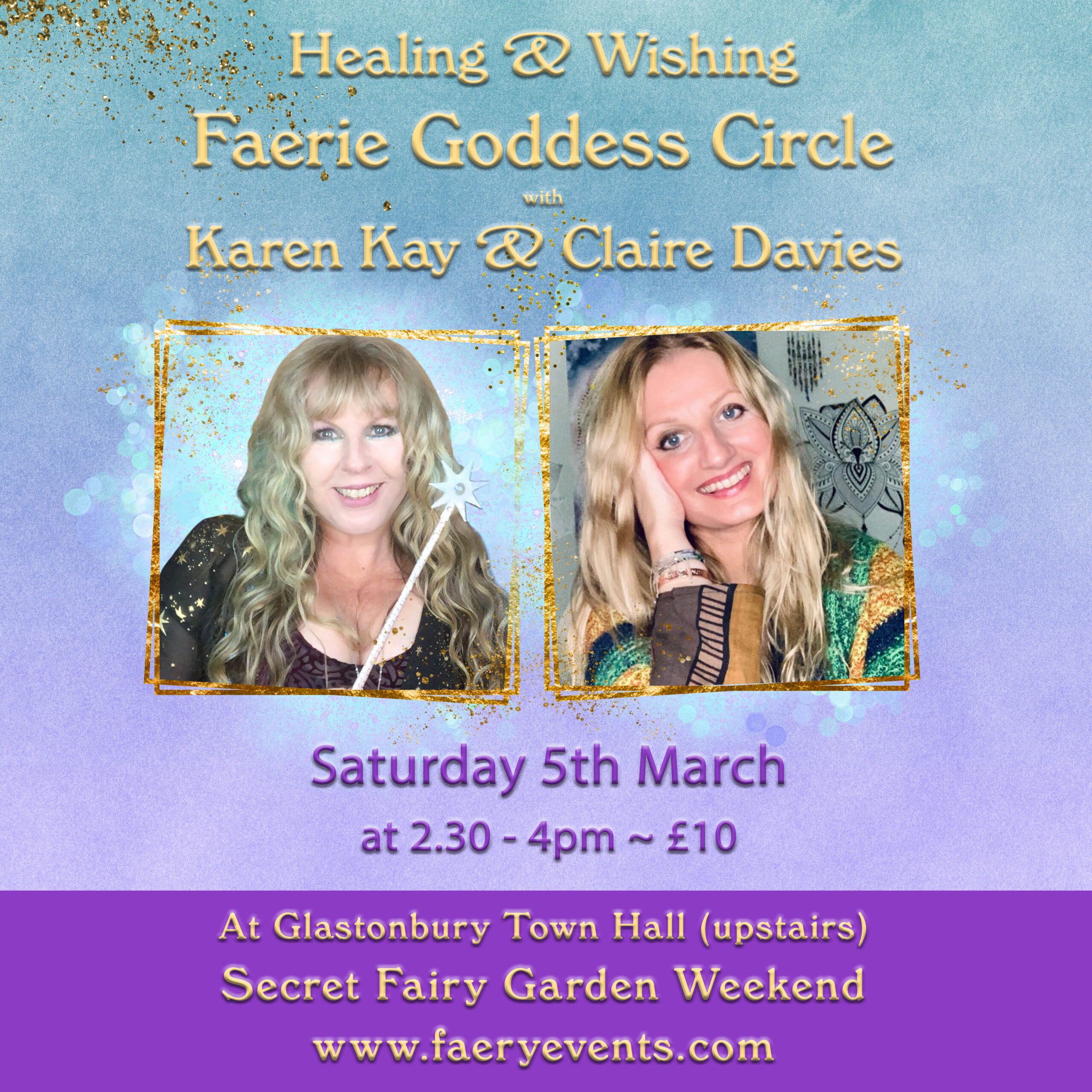 You will need to bring: an open mind and heart! Pens and paper will be provided. Advanced booking required.
VENUE: Glastonbury Town Hall, Magdalene St, Glastonbury, Somerset BA6 9EL UK
---
*By attending our events you agree to be filmed and/or photographed for promotional use, this includes TV.
FOLLOW Karen Kay's Faery Events on Instagram