Hi faerie peeps!
Flying by with some super-exciting news! Our guest artist for the Tintagel Fairy Fayre and Ball in May will be revealing some special artwork being created especially for her appearance at this event!
You can see this NEW artwork being painted LIVE by JASMINE BECKET-GRIFFITH on her Twitch TV channel TODAY/TONIGHT (Sunday 24th Feb)!
Jasmine said, "I'll start broadcasting at 3PM Eastern US Time, which is Noon Pacific, or 8PM/20:00 in UK Time. It's FREE to watch, and works on just about any computer/phone/device, one doesn't need an account or anything to just lurk and peek in, hehe, or people can sign up for a free Twitch account or use the free app if they wish to use the "Chat" feature to ask questions during the broadcast".
We are so excited to see the new artwork reveal as this will also be the first time that we see it too! Eeeeppp!
---
Pre-Raphaelite Fairy Fayre & Ball
There are some fairytastic talks and workshops on the Saturday 9th March (upstairs in the Glastonbury Town Hall)
Flavia-Kate Peters will be joining Karen Kay
for the "Opening the Fairy Door" workshop
at 2.45pm (£5) RESERVE YOUR SEAT HERE.
---
Wendy & Brian Froud TALK
at 4pm on Saturday 9th March (upstairs in Town Hall)
---
Angela Sessions – Connecting with Flower Fairies workshop at 1.30pm
---
Gentle Chair Yoga with Rebecca Yoga Fae at 12.15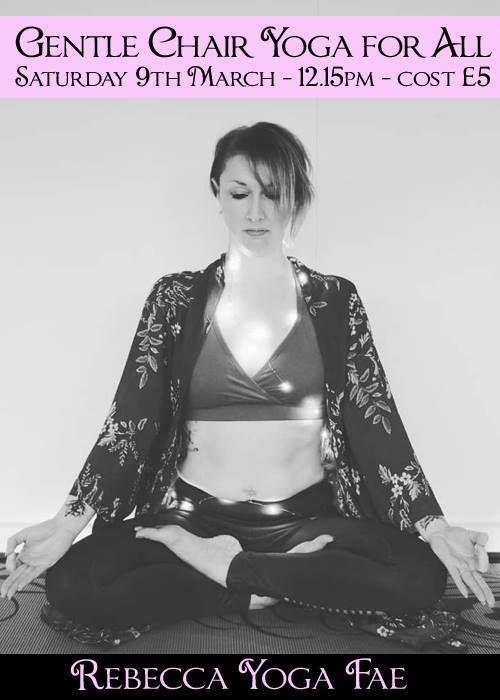 ---
Pre-Raphaelite Fairy Ball & Fairy Fayre on 9th – 10th March 2019
Let us know if you are coming on the official Facebook event page HERE
Evening entertainment with SeeD plus Cherry Circus, Fairy Bar, Cafe, and surprises!
---

3 WISHES FAIRY FESTIVAL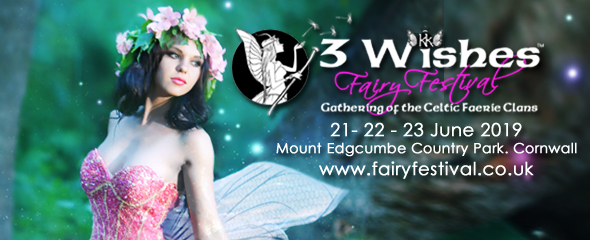 Join the Froud Faerie Day Facebook page HERE
Join the Unicorn World Record Facebook page HERE
Join the Unicorn Day Facebook page HERE
GET YOUR 

TICKETS

 HERE
Join the newsletter at our official 3 Wishes Fairy Festival website:
---
EXHIBITOR INFO
We are prioritising exhibitors who are not doing other events in the same area/venue within close calendar proximity (aprox 1 month either side), as this helps to keep our event unique and fresh. It was heartening to hear all of your positive and supportive thoughts about this.
We are already taking bookings for 2019, and our confirmed dates are listed below. If you'd like to join us you can apply here: www.faeryevents.com/exhibit
---
FUTURE DATES FOR YOUR FAIRY DIARY
NEW EVENT! AVEBURY FAIRY WEEKEND!
21st and 22nd September 2019