Pre-Raphaelite Fairy Fayre & Ball
Well fairy peeps! It's only a few more days until our spring fairy weekend in Glastonbury! We have an amazing selection of fairy themed stalls during the free fairy fayre on Saturday (10.30am-5pm) and on Sunday (11am until 4.30pm).
Plus an extra special Pre Raphaelites living interactive art installation! Where you'll see real models re-creating scenes from some well-known paintings, with fairy artistic interpretation of course! This will all be taking place on the main stage during the daytimes from noon. You'll also get the chance to pose yourself if you feel so inclined, and/or take a selfie with the Pre Raphaelite-esque models.
MUSIC at the FAIRY BALL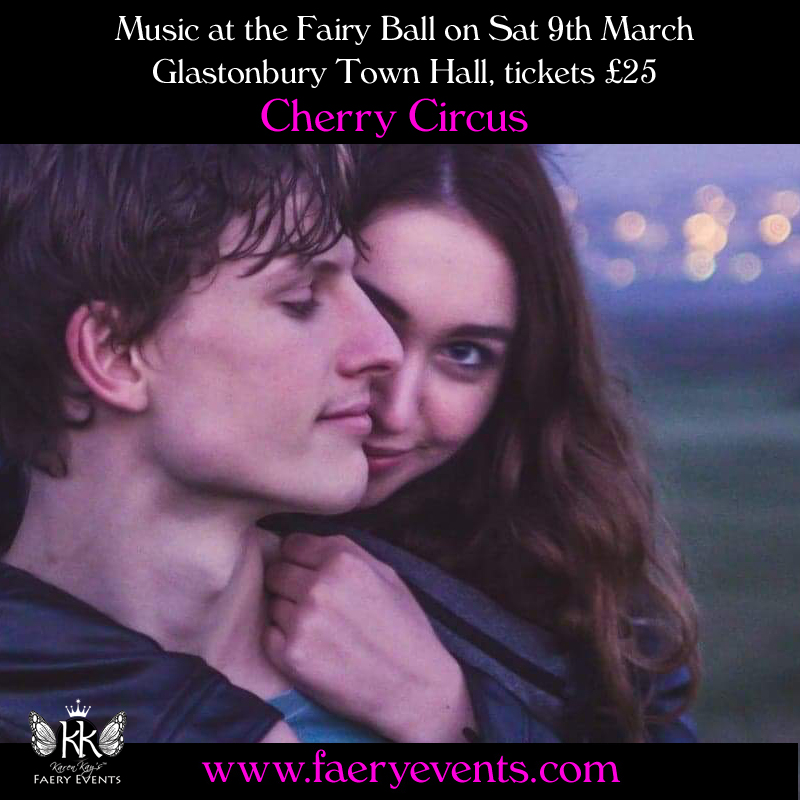 Pre-Raphaelite inspired cocktails at the Fairy Bar!
Alcoholic and non-alcoholic
Pre-Raphaelite inspired Photo-booth
Have your photograph taken as a treasured memory of the night's delights! By Unwin Photography
---
There are some fairytastic talks and workshops
on Saturday 9th March (upstairs in the Glastonbury Town Hall)
Flavia-Kate Peters will be joining Karen Kay
for the "Opening the Fairy Door" workshop
at 2.45pm (£5) RESERVE YOUR SEAT HERE.
---
Wendy & Brian Froud TALK
at 4pm on Saturday 9th March (upstairs in Town Hall)
We only have four spaces left for Brian and Wendy Froud's talk at 4pm – so if you've been pondering you'll need to reserve your space quickly!
---
Angela Sessions – Connecting with Flower Fairies workshop at 1.30pm
---
Gentle Chair Yoga with Rebecca Yoga Fae at 12.15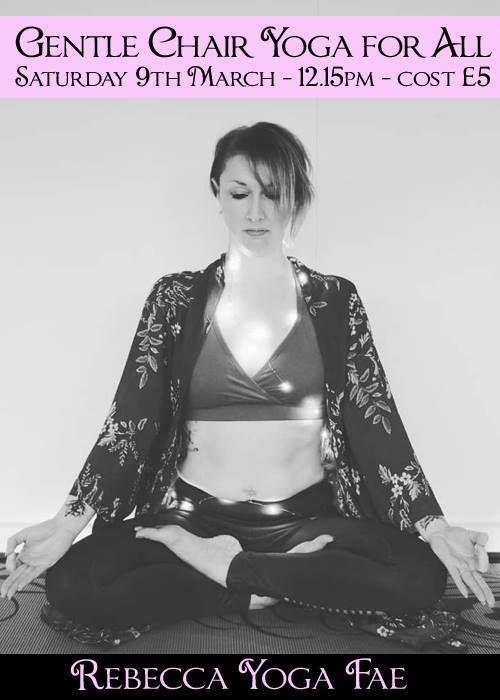 ---
Pre-Raphaelite Fairy Ball & Fairy Fayre on 9th – 10th March 2019
Let us know if you are coming on the official Facebook event page HERE
Evening entertainment with SeeD plus Cherry Circus, Fairy Bar, Cafe, and surprises!
---

3 WISHES FAIRY FESTIVAL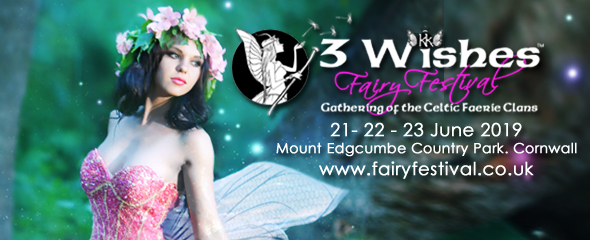 Join the Froud Faerie Day Facebook page HERE
Join the Unicorn World Record Facebook page HERE
Join the Unicorn Day Facebook page HERE
GET YOUR 

TICKETS

 HERE
Join the newsletter at our official 3 Wishes Fairy Festival website:
---
EXHIBITOR INFO
We are prioritising exhibitors who are not doing other events in the same area/venue within close calendar proximity (aprox 1 month either side), as this helps to keep our event unique and fresh. It was heartening to hear all of your positive and supportive thoughts about this.
We are already taking bookings for 2019, and our confirmed dates are listed below. If you'd like to join us you can apply here: www.faeryevents.com/exhibit
---
FUTURE DATES FOR YOUR FAIRY DIARY
NEW EVENT! AVEBURY FAIRY WEEKEND!
21st and 22nd September 2019 – FREE Entry
(workshops are optional and cost extra).